Episodes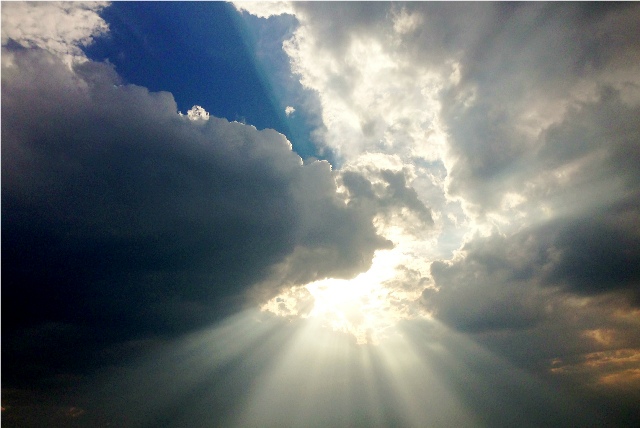 Sunday Mar 25, 2018
Sunday Mar 25, 2018
How many of you remember your wedding day? I truly do remember that day. My wife was absolutely stunning, she was so pretty. I knew I was marrying way above my pay grade, and I still am. We are coming up on our 40th wedding anniversary in a couple of months, and I still claim to be the lucky one in this relationship. But that was quite a day, for two 20-year-old kids who had no idea what God had in store for them. We just knew we loved each other.
I remember how hard my wife worked to prepare herself for that day, and how hard she worked to make that event special. She made everything what every wedding is supposed to be, beautiful and full of joy. It was truly a day that I will always remember and cherish.
Today, we are going to be talking about another wedding, The Marriage of the Lamb. In chapter 19 of The Book of Revelation we are going to see that this marriage takes place at the end of the Tribulation period. It comes between the Judgment Seat of Christ and the Second Coming of our Lord Jesus to establish His Millennial reign. The church comes to the most climatic time in all of its history. It is time for The Marriage of the Lamb to His chosen bride.
Click on the link below and hear a message on the day that the Lord Jesus Christ makes everything right. It will be a day of great music as all of heaven sings the Hallelujah chorus praising the Lord because Jesus Christ has come to reign.
Amen, and Hallelujah.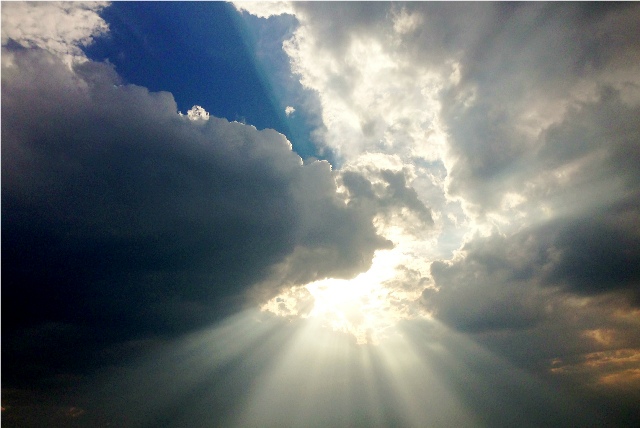 Sunday Mar 11, 2018
Sunday Mar 11, 2018
In the book of Revelation, the term Babylon represents the world's false religions. It is the cradle and the grave of false, apostate, religions. This false religious system has been around for all of the history of mankind. When Satan tempted Eve in the garden, it was with the promise of becoming like God. That is a false religion, for there is only one, true, Almighty God, the Creator of all things. Over the history of mankind, brick by brick, stone by stone, this false religious system of Babylon has been building up sins against God until they reach toward heaven. In chapter 18 of The Book of Revelation, during the Tribulation Period, God tells us that He is going to judge Babylon.
There will be two basic reactions to the fall of Babylon, and they are completely opposite of each other. There are those who are grieved by it, and there are those who rejoice over it. On the one side, the people of this world who don't know our Lord Jesus Christ as their Lord and Savior are going to be depressed by the destruction of Babylon. On the other side are the ones who rejoice over it. This group includes all of the saints of God and the entire hosts of heaven. God tells this group to rejoice over the destruction of Babylon.
Rev 18:20
20 Rejoice over her, thou heaven, and ye holy apostles and prophets; for God hath avenged you on her.
KJV

Never let the devil get you to thinking negatively about God, for we are on the winning side. Those in heaven will see God's righteous judgment on sin and Satan's system and shout, at last, at last! Hallelujah! It is true that the hearts of the saints of God have been burdened with sorrow and bruised by Satan. Now this sinful system will meet its doom. It will be gone forever. The saints are on the winning side, and that calls for a celebration. I say, let's start celebrating early.
Hallelujah and Amen.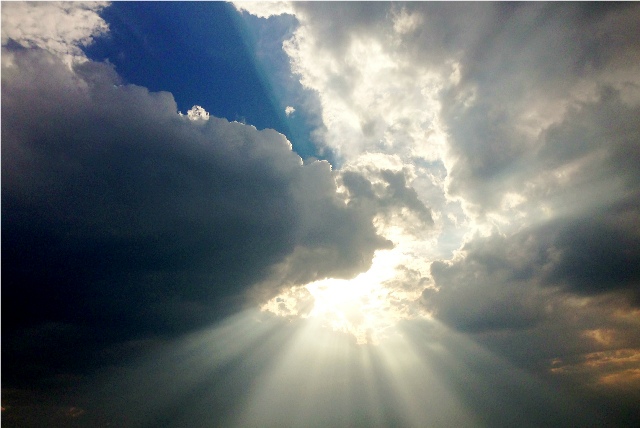 Sunday Mar 04, 2018
Sunday Mar 04, 2018
I don't know about you, but with the state of today's news media, it is hard to tell the good news from the bad news. But, when you put the news stories in one hand and the Word of God in the other hand and you see that everything is fitting into the sockets of prophecy, what seems to be bad news may, indeed, be good news.
Our lessons over the next couple of weeks are about some news that fit into this category of news that may seem bad, but is really good news. It is about the destruction of the Babylon that is to come during the Tribulation Period, and while all of the death and destruction that will come from this event may seem like it ought to be viewed as bad news, it is truly halleluiah type of news. It is halleluiah news because it means that the cup of God's wrath regarding Babylon has finally been filled, and the Almighty God is going to deal with the evil of Babylon. He is going to deal with the sin of Babylon, and He is going to deal with the false religion of Babylon. That is worth an amen and a halleluiah. In fact, when it occurs, there will be a full halleluiah chorus in heaven as the saints of God shout praises to the glory of God.
Click on the link below and listen as we discuss the questions of whether the Babylon that is spoken of in chapter 18 of the Book of Revelation is a literal city, or is it symbolic? If is a literal city, then where will it be? There are many good Biblical scholars that split on these questions, but we will lay out what the Bible has to say about it.
Amen.