Episodes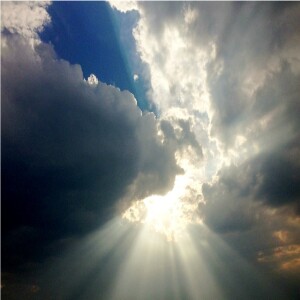 Sunday Aug 06, 2023
Sunday Aug 06, 2023
GOD'S PLAN FOR REDEMPTION (Genesis 3:7-24)
The question that I really ask when I study about the fall of Adam and Eve in the Garden of Eden is, why didn't God just smack Satan and stop all of pain and misery that he has caused?  I would just love to have seen God just look at Satan and just say "Be Gone."  Well, first off, man would sin anyway, even without Satan.  Satan just helps things along.  Man will have this proven to him during the millennial reign of Christ when Satan is bound for a thousand years.  
It took one man to undo the damage done by another man.  Jesus, the second Adam, came to regain what the first Adam lost.  
1 Corinthians 15:21-22
21 For since by man came death, by man came also the resurrection of the dead.
22 For as in Adam all die, even so in Christ shall all be made alive.
KJV
Jesus came as he did (born of a virgin) to be what he was—holy.  If He had been the son of Adam with Adam's nature, he would have been a sinner because in Adam all have sinned and died.  He would also have been a slave, for the son of a slave is himself a slave.  Jesus was what He was (holy) to do what He did—redeem us.  He came as a sinless man, paying the full price for our transgression.  He satisfied God's righteous and holy law and nullified all of satan's rights to Adam's domain.  Then, Jesus did what He did (redeem us) that we might have forgiveness, cleansing, a new nature, and Kingdom Authority.  He is the head of a brand-new race.  
Jesus was born of a virgin that we might be born again. Jesus became the Son of Man that we might become the sons and daughters of God. Jesus died in agony that we might live in victory.  
Click on the play button above to hear how God's plan for redemption of the ruined human race was formed before the foundation of time.  It is written, "For God sent not his Son into the world to condemn the world; but that the world through him might be saved." (John 3:17).
This is a live recording of The Master's Class Bible Study at LifeChange Church Wichita, KS.
Amen.