Episodes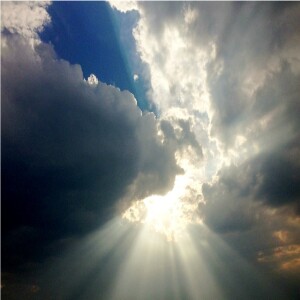 Sunday Feb 21, 2021
Sunday Feb 21, 2021
In our message today, Solomon discusses wisdom.  The interesting thing is that while we think of wisdom as something we obtain or achieve, Solomon describes wisdom as a person.  A person who cares for you and wants to teach you and guide you.  But most of all, the image that we are given is that of someone issuing a warning to those who are headed down a path that will lead to their destruction.  
It is like the lighthouse that shines its light out to the ships to warn them of dangerous reefs or shoals.  It reminds me of the old-time railroad switchmen who would signal trains with a green or yellow light to signal that all was well on the tracks, or a red light when there was danger ahead, like a bridge being out.  I think of wisdom as that switchman standing by the tracks with his red signal light, just to watch the train speed on by ignoring his signal.  I think of the tragedy of the people on board that train who will die because the train engineers disdained the warning from the switchman in their arrogance and pride.  
This is what our lesson is about today, God has given us His wisdom, in the form of His living Word, and it cries out to us to stop heading down a path to our certain destruction.  People ignore the cries of God, they disdain those who share His word, and they will lead themselves, and their families, friends, and loved ones to tragedy because of their own pride and arrogance.
Wisdom looks at the simple, the scornful, and the foolish.  She cries out to them, but these people cannot be bothered with wisdom.  They are so wrapped up in the world around them, that they do not have time to stop, look, and listen to her words of life.  Having money is more important than listening.  Succeeding at their job is more important than listening.  Going to school is more important.  Life in this world is demanding, keeping up with the Jones' is hard, keeping the family fed, the clothes washed, the car running, and the dogs walked and fed, is hard.  There is no time to stop to look at some person standing by the road shining her red warning light, and listen to their words of life.  So, they go on in their self-centered, pride, and arrogance.  
The days of our lives are short and hurried.  During these days, we search for the answers to many of life's most important questions.  If we are wise, then we discover that, apart from divine wisdom, we have no satisfying answers to any of these questions of life: Where did we come from? Why are we here? Where are we going? What is life all about? Why is evil so prevalent and triumphant? Is there life beyond death? Is there a God? How can God be known? 
Only the wisdom contained in the Bible can answer these questions with the wisdom of the Creator of all things.  Foolish answers to these questions are plentiful, but they are all wrong to a greater or lesser degree. Wisdom stands, calls, and is disregarded, so she reproves us of our foolishness for listening to the answers of man.
Click on the link below to hear a message on how wisdom stands by the roadway at the intersection of the broad way and the narrow way.  She is holding her warning light out to those who will heed her words.  Each of us have a choice, to follow God's Wisdom or reject it.  The consequences of that choice have eternal implications.
Amen.