Episodes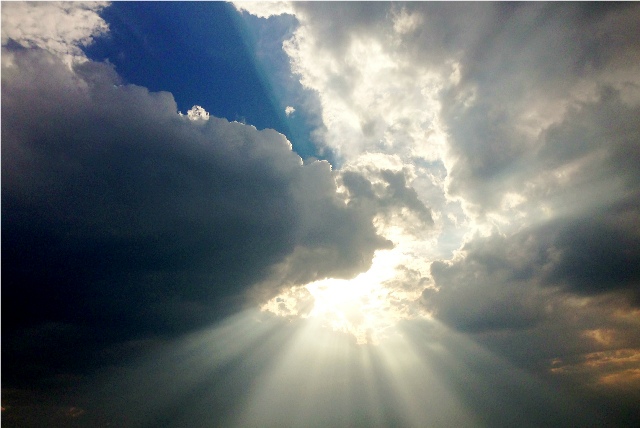 Sunday Aug 14, 2016
Sunday Aug 14, 2016
A large part of this book has been addressed by Peter to people who are undergoing incredibly severe torture and death for their faith in Christ.  It is easy to understand how people who are facing this type of constant persecution would be discouraged, even asking God why He is allowing this to occur.  Peter understands this and he is writing this section of the letter to help them deal with it.  So God has provided these lessons to us, as believers, in order to show us how we are to deal with the persecution that we face, in whatever form that it takes.  
Christ has told us to expect persecution.  
John 15:18-21
18 If the world hate you, ye know that it hated me before it hated you.
19 If ye were of the world, the world would love his own: but because ye are not of the world, but I have chosen you out of the world, therefore the world hateth you.
20 Remember the word that I said unto you, The servant is not greater than his lord. If they have persecuted me, they will also persecute you; if they have kept my saying, they will keep yours also.
21 But all these things will they do unto you for my name's sake, because they know not him that sent me.
KJV
Peter dedicates this whole section to helping believers know why we are being persecuted for our faith in Christ, and how to deal with that persecution.  Our faith is in Christ, and we know that our Lord will provide for our needs during this time.  He will provide the power of the Holy Spirit to guide us, strengthen us, and encourage us.  This is our faith.  Christ will not fail us. The wonderful good news is that Jesus Christ is alive and enthroned at the right hand of God! It is an unfortunate fact that the history of mankind is full of monsters like Nero.  They each have their day, but no matter how strong they are, no matter how evil they are, nothing they do can alter the fact that Jesus now sits on the supreme throne of the universe.  The mystery of the suffering of God's people is a mystery as great as the mystery of iniquity.  All we see down here are the seemingly tangled threads on the reverse side of the tapestry of life.  When we get to heaven, we shall see the magnificent picture on its other side.  Meanwhile, Christ is on the throne.  That certain fact is the foundation of our promise, our hope, and our faith.
We are in enemy territory.  We cannot expect to get through it unscathed.  But we can get through it victoriously.  God expects us to do just that. We are not to spend the rest of our lives giving way to our flesh or to our fears.  We are to live in harmony with God's will, whatever that may be.  
Why do we suffer?  God says that He will use suffering in your life in order to keep you from sin, "That he no longer should live the rest of his time in the flesh to the lusts of men, but to the will of God."  This means that we no longer take life for granted, for we have suffered, and that God will use that suffering to keep us from sin.