Episodes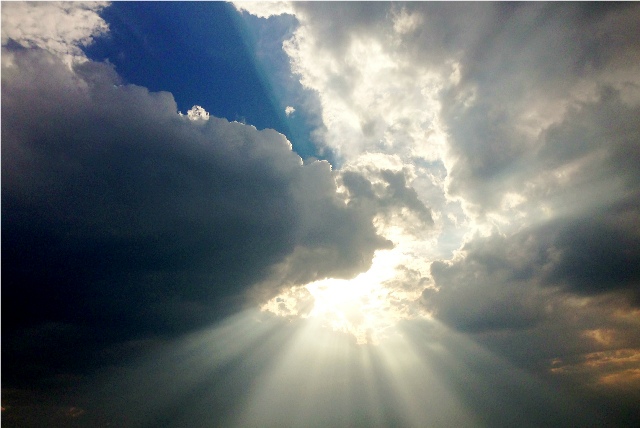 Sunday Feb 26, 2017
Sunday Feb 26, 2017
We study it because we live in a dark world, full of persecution, sin, and evil, and the book of Revelation is about the light that is coming to this world. It is about Jesus Christ. No matter how bad things get in this life, we can be at peace, because we know Who is coming to set things right, and set them right He will.
The book of Revelation is a book of prophecy, and the first truth we must acknowledge is that only God can prophesy. Anybody else who says they can, be they a psychic, preacher, apostle, prophet, Imam, or teacher, write it down, plain and simple, only God can prophesy. If somebody else tells you they have a new prophecy that is not contained in the Word of God, be nice to them, but don't you be led astray.
We study the book of Revelation because it is a book of certainty. That may seem like an odd statement about a book that so many people have said it is like a Chinese puzzle in that it is impossible or hard to understand. And it certainly is full of many things that are hard to understand, but God has provided this book to us in His Word because He wants us to understand it. God wants believers, and you must be a true child of God in order for this to be true, but God wants believers to understand His Words and be encouraged by them.
Even the most simple minded believer can walk away from reading the book of Revelation with four certainties. Four Biblical truths that you can know for certain and understand. The first and most important certainty in the book of Revelation is that Jesus Christ is coming again in power. Not as a Servant Savior, but as Lord of lords and King of kings. This certainty is our shining star on the other end of our tightrope of this life. This is the star that we focus on. Jesus Christ is coming again.
The second certainty is that we will be blessed because we are taking the time and effort to study this book.
Rev 1:3
3 Blessed is he that readeth, and they that hear the words of this prophecy, and keep those things which are written therein: for the time is at hand.
KJV
God has promised His blessing on those who read, hear, and keep the things that are written in this book.
The third certainty is that every man who has ever lived, and will ever live, is going to be judged. There are different judgments for different groups of people, but we will all be judged by our Lord Jesus. Those who have believed on Jesus Christ will go to live with Him into eternity, and those who have rejected Him will be condemned to live without Him in the fires of Hell for eternity. Judgement is coming for each of us, the book of Revelation is God's proof that this is true.
The fourth certain truth is that God has a plan, and that plan is on schedule, and God will complete that plan.
Isa 46:9-10
9 Remember the former things of old: for I am God, and there is none else; I am God, and there is none like me,
10 Declaring the end from the beginning, and from ancient times the things that are not yet done, saying, My counsel shall stand, and I will do all my pleasure:
KJV
The prophet Isaiah tells us about this truth. God has said that My counsel shall stand, and I will do all my pleasure. It is the book of Revelation which is the proof that this is a certain, sure, truth. God has a purpose for all of creation. He has declared it from the beginning. His counsel will stand, and He will do all that He has purposed and planned. It is important that we as Christians have the unshakable assurance that God has an ultimate plan for the universe. The book of Revelation tells me that the future is in God's hands, and the best is yet to come. Of that we can be certain!
Those are certainties of this book. If by the end of this study, those are the only truths that you know and can lay hand on, then you have accomplished more than most.
Listen to this podcast and then, come to this page each week for a new lesson as we learn about the coming of our Lord Jesus Christ.