Episodes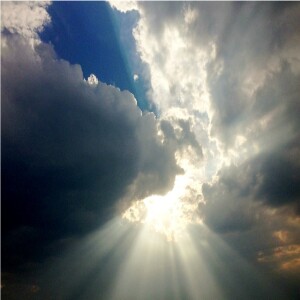 Sunday Jun 02, 2019
Sunday Jun 02, 2019
This is the single most important question that each of us must answer. No other question has your eternal destiny in the balance. It is the one question that Jesus will look at when you stand before Him to be Judged.
John 5:22-24
22 For the Father judgeth no man, but hath committed all judgment unto the Son:
23 That all men should honour the Son, even as they honour the Father. He that honoureth not the Son honoureth not the Father which hath sent him.
24 Verily, verily, I say unto you, He that heareth my word, and believeth on him that sent me, hath everlasting life, and shall not come into condemnation; but is passed from death unto life.
KJV
Today's message is one with three powerful statements by our Lord Jesus.
The first one is a declaration that Jesus is God, and if you fail to believe that He is God, then you will die in your sins.
John 8:24
24 I said therefore unto you, that ye shall die in your sins: for if ye believe not that I am he, ye shall die in your sins.
KJV
The second is that if you truly accept Jesus, the Son of God, as the Lord and Master or your life, then that truth will set you free from the bondage of sin.
John 8:31-32
31 Then said Jesus to those Jews which believed on him, If ye continue in my word, then are ye my disciples indeed;
32 And ye shall know the truth, and the truth shall make you free.
KJV
The third statement is that if you commit sin, then you are the slave of sin. If you do the works of Satan, then you are the slave of Satan.
John 8:34
34 Jesus answered them, Verily, verily, I say unto you, Whosoever committeth sin is the servant of sin.
KJV
With these three statements, Jesus Christ is laying out the gospel message of the Bible right here in this set of verses. These are powerful statements that are meant to convict the hearts of each of us.
Click on the link below to hear a powerful testimony as to who Jesus Christ is. Jesus declares Himself to be God. You may want to call Jesus a good man, a prophet, a teacher, or a healer, but until you call Him God, Jesus says "that ye shall die in your sins: for if ye believe not that I am he, ye shall die in your sins." If you refuse to accept Jesus as God, then you are still without a passport to an eternity in heaven. Deny Jesus as God, and you will spend an eternity burning in the fires of Hell. Is just doesn't get any plainer, any more powerful, than that.
Amen.