Episodes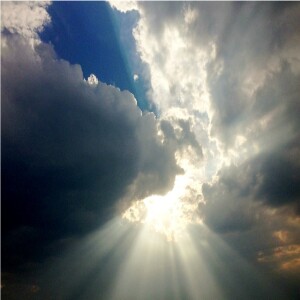 Sunday Dec 27, 2020
Sunday Dec 27, 2020
The America that most of us grew up in, was a country where self-reliance was expected and taught.  You worked to provide for you and your family's needs.  If that meant digging ditches, or working in a factory, or in an office, then that is what you did.  You relied on your physical skills and your mind to provide for you needs.  You did not rely on the government or others or to provide for your needs.  However, that is not the world that we live in today.  We are told by a corrupt media and educational system that we are to rely on an equally corrupt and all-powerful government to provide all of our needs.  The government takes from those whom they deem to have too much and gives it to those who they choose to give it to.  We are expected, and we are taught, to trust in our government.  
That is what the world teaches.  Yet, as Christians, we are taught to rely on God to provide for our needs.  However, that does not mean that we are to sit on our backsides and wait on God to turn rocks into bread so that we may eat.  The Bible tells us that if we choose to not work, then we will not eat.
2 Thess 3:10
10 For even when we were with you, this we commanded you, that if any would not work, neither should he eat.
KJV
So, the world teaches us to rely on the world, and the Bible teaches us to rely on God.  The question that we have before us today is who and what do your actions, not your words, say that you trust in?
Unfortunately, for most of us, even Christians, the answer to that question depends on how things are going at the time.  When things are going your way, who do you trust in, and what do you trust in?  Is it yourself, your bank account, your skills, and your intellect?  When things are going good, why should you bother God?  He is very busy.
However, when things are going against you, and each bad event seems to just stack one upon the other, then who, and what, do you trust in?  Is this the time that you choose to bother God?
If, when you search down deep for the truth in answering these questions, God only appears when the times are bad, then this lesson is for you.  If God is only your 911 call when things go bad, then this lesson is for you.  
Click on the podcast below to hear a message on one of the greatest sins that man can commit, the sin of unbelief.  
Amen.