Episodes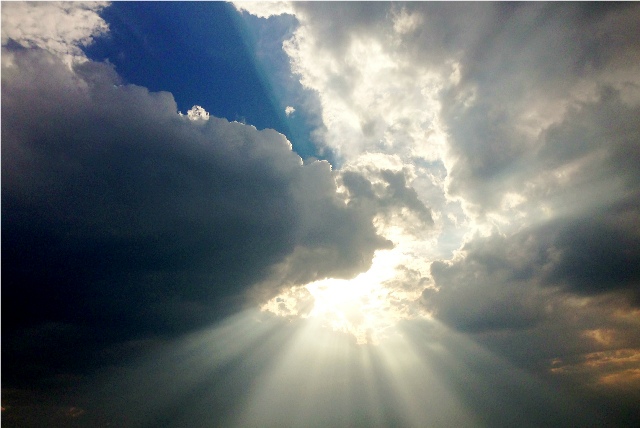 Sunday Aug 05, 2018
Sunday Aug 05, 2018
Have you ever had people trying to figure out who you are?
When you fly back into the U.S. after traveling abroad, and you are arriving from a city like Amsterdam where drugs are legal, and you step up to that customs agent with your passport, he knows which flights have just landed, he looks at the stamps on your passport, so he knows where you have been and he is already on point. The questioning about who you are, where did you come from, why were you in Amsterdam, did you buy any drugs while you were there, can get pretty intense. Especially, if you are abrupt in your answers, look tense, sweaty, or seem evasive as you reply. If you are not careful, they have this room off the side that you really don't want to go to.
Who we are is defined by different things. A police officer is identified by the authority he has as a law enforcement officer, the uniform he wears, and the badge that he carries. A preacher is identified by the One he preaches the gospel for, and by the authority he has been given to be the under-shepherd of the local church. A college student is identified by the school he goes to. Is he a wildcat, a Jayhawk, or a Shocker, and the major that he is studying.
Many of us are identified by our job or our profession. A baker, a butcher, an accountant, a lawyer, or a doctor. These are well defined professions and people have an image in their minds as to what type of person has each role. When you think of an accountant you think of green eyeshades, ledger books, and a 10 key calculator with a tape. A butcher is a big guy, with a white apron with red stuff all over it. Right?
As you get older, you realize that none of that really matters, because it doesn't last very long, and it can all be taken from you, all of those material things you have worked for and earned, your shop, your business, your job, can all disappear in less than a heartbeat. As you get older, after having that happen to you a couple of times, you realize that is not who you are at all, and you choose to be identified as something more important, more eternal, you, and what you do for God.
You learn that there needs to be a balance between, what you do for God, what you do for work, what you do for your family, and then someplace there has to be time for who you are, and yes, I am speaking from personal experience. I used to be proud of talking about what I did for a profession. No more, it truly is nothing more to me than a means to an end. I am grateful for it because God has blessed me with that job, and I have a role in God's plan to bring salvation to the world to play there, but it does not define who I am. It is not what I want to be known for. Today, I am most honored when somebody tries to describe me and they say, "There goes Keith, he is a good teacher of the Word of God, or a good husband and father." Those are thnigs that are more enternal in their result. But those were hard lessons for me to learn, and to this day, God continues to do remedial training on me.
Our lesson today is about the Jewish religious leaders trying to figure who John the Baptist was, and by what authority he was practicing a religious ritual not sanctioned by the leadership. The interesting thing that we will see about John the Baptist is that he didn't care if they knew or accepted who he was, or his authority. He was willing to tell them, but he wasn't going to put up with any nonsense. He knew who he was, he knew his authority came from the almighty God, and he knew his role in God's plan to bring salvation to the world. He understood how he wanted to be identified. He wanted to be identified as the forerunner of the promised Messiah.
Click on the link below to hear a message on who John the Baptist was.
Amen.