Episodes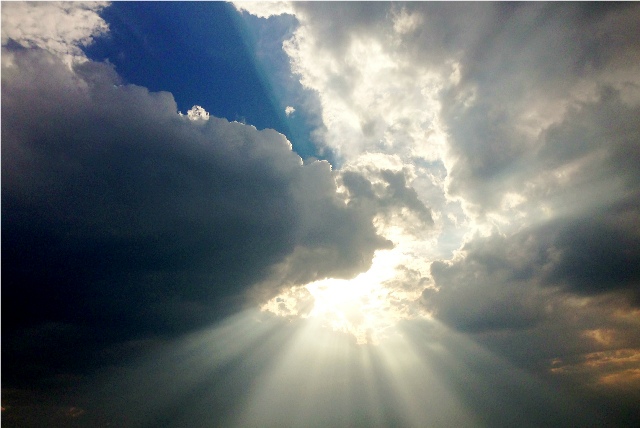 Friday Jul 03, 2015
Friday Jul 03, 2015
If you were to ask the general population of this country, Who are you controlled by?  Many, if not most, would declare that nobody controls me, I control myself, for this is the land of the free and the home of the brave, right?  However, the truth of the matter is that there are likely a number of entities and people that we submit ourselves to be controlled by.  For example, the government bodies that we live under, both nationally and locally.  We submit ourselves to the authority of, and the rules and procedures of, these men and women who say they have the authority to rule us.  
There is your employer, you submit to their authority.  Your spouse.  Your peers.  Your religion.  Law enforcement.  So there are lots of entities and people we allow to control us.  We submit to their authority, and what they tell us to do, we do.  We are controlled by them.
Now, most Christians would immediately reply, Well Keith, obviously I am controlled by God.  And my reply would be, do your actions match your words?  Considering the way society's shift in morals is moving at breakneck speed today, Christians are going to be faced with some difficult decisions.  For many years, in this country, the general moral and ethical principles of the country were based on Judeo-Christian values, so the Christian in this country had it fairly easy.  
Yet, we stand today at a crossroad in this country.  Nine men and women in black have decided that marriage is defined by what they say it is and that it is not defined by God.  Never mind that it has been defined by God as one man and one woman, and for almost all of history, and in almost every civilization, as one man and one woman.  Man's definition is that marriage can be two women, or two men, or three women and men, or ten women or ten men, or in other words, anything goes.  For without the absolute truths of right and wrong as established by God, anything does indeed go.  
This decision by the U.S. Supreme Court has set the stage for the U.S. government to criminalize Christianity.  If you choose to say what the Word of God says about homosexuality, it will be deemed as hate speech.  The consequences of this will be that you can be fined, arrested, or have your business, your home, and your job taken away from you for stating what God says.  
If you are a Christian, you will then have a choice of submitting yourself to the authority of the government, or to God.  While the Bible is clear that we are to submit ourselves to local authorities, which are established and allowed by God, it is also clear that this obligation only goes until they dictate you violate God's Word.  So this question of, who are you controlled by, will quickly transform from an intellectual exercise to a reality.  
Now, as for me and my family, our choice is that we are controlled by God, and no government, especially 9 people in black robes, is going to change that.  While I understand that those are brave words, and that they will very soon be tested, therefore, we are depending solely on God to empower us to live those words in our lives as we offer ourselves as a living sacrifice to God, wholly controlled by Him.