Episodes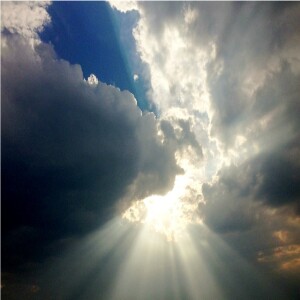 Sunday Nov 15, 2020
Sunday Nov 15, 2020
Can a child of God sin?  Yes, they can and do, frequently.  Can a child of God sin a great big sin, like breaking one of the 10 commandments?  Now, before you answer that, I want you to work your way down the list of commandments, and tell me if you can break them and be a child of God?  Yes, of course, they can.  Then, can a child of God sin and not suffer?  Absolutely not.
Today's message is about a child of God who sinned, and sinned greatly, which makes this a very sad story.  It is sad because a man whom God loved, and who truly loved God, committed not just the sin of adultery, but then he tried to cover it up by committing murder.  Now those are really big sins, and David committed them.
So, not only is this a sad story, but it is also a tragic story because a man who the Bible describes as a man after God's own heart will have to face the consequences of that sin.  Make no mistake, there is always a consequence to our sin against God, and David was no exception.  First, without a doubt you will suffer conviction from the Holy Spirit of God.  If you sin and you don't feel the convicting power of the Holy Spirit working on you, then you better check your salvation, because a child of God cannot sin and not suffer conviction from the Holy Spirit.  
Now, if we repent of that sin and ask God for forgiveness, then He will forgive our sin.  But, as we will see in this story, we may still have to face the consequences of that sin.  If you are a twice-born child of God, you will not lose your salvation because you sin, even if that sin is adultery or murder, but you will face consequences in this life, and perhaps a loss of rewards in heaven.  
Now, not only is this a sad and tragic story, but it is also a familiar story.  People who do not love God, people who believe all Christians are hypocrites, love this story because it details the failure of a man of God.  Of course, I am sure you know by now that the story in our message today is about David's sin with Bathsheba. 
Now, I want you to pay attention to this scripture that we are about to cover, and it is going to be a two-part lesson.  This first week, we are going to cover the sin that David committed, and make no mistake it was a terrible sin.  But, the reason I want us to pay attention to this Scripture is that next week we are going to give hope to believers who have sinned greatly.  God wants you to know that no matter what you sin is, there is a way back to fellowship with Him.  This is important because we all sin, even as a child of God we sin, and we need to know that this hope is there for us.  We can be right with God.
Click on the link below to hear a message about a man of God who sinned greatly, and the warning in this message is that if a man as great as David can fall into sin, then so can you.
Amen.