Episodes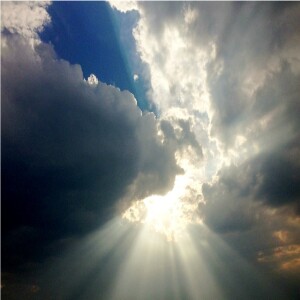 Sunday Apr 10, 2022
Sunday Apr 10, 2022
The only way we can truly understand what man is, is to understand what the Bible says about man.  It is from the Word of God that we learn the truth of how God views man.  How God answers the question, "What is man, that thou art mindful of him? and the son of man, that thou [didst visit] him?"  From a biblical perspective, the key question that we need to consider is why do all the worlds of space exist?  What is their purpose?  Has God any pleasure in dead matter? Is He not the God of the living? Can inanimate matter praise Him, the Lord of all life?  No, they cannot, and so there is man.  
When God made man, God breathed into man's nostrils the breath of life, and man became a living, eternal, soul.  It is your soul that makes you of infinite worth.  Your soul will be in existence when the sun, and the moon, and the stars have turned to cinders. Your soul will go on endless, timeless, dateless, measureless, for God breathed into you the breath of life.  Man was created in the image of God, and you could no more cease to exist than God Himself could cease to exist.  
God is mindful of you. He sees you now—He's looking at you right now. He desires you; He loves you. God doesn't love us because we are valuable; we are valuable because He loves us. The dignity of man is that God is mindful of man, that God desires man.
Click on the link below to hear a message on why God loves you so much that He would send His Son, Jesus Christ, to die on a cross to pay the penalty of your sin. 
Amen.
This is a live recording of The Master's Class Bible Study at LifeChange Church in Wichita, KS.
Comments
(1)
To leave or reply to comments, please download free Podbean or