Episodes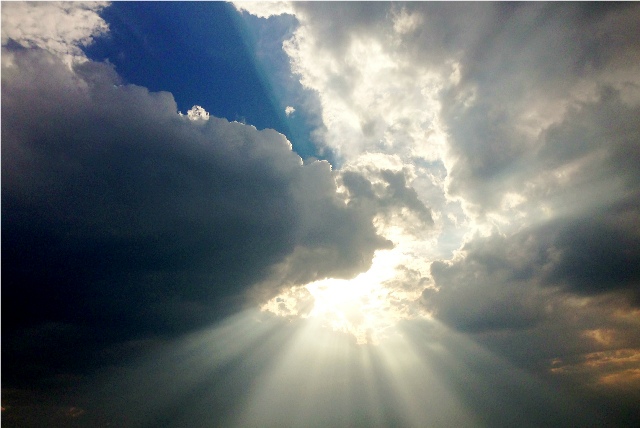 Friday Sep 19, 2014
Friday Sep 19, 2014
When your religion demands that you do more good than bad, you must always ask yourself, Have I done enough? The problem is that you will not know the answer to that question until you stand before the judgment of God.
You must ask yourself, how many right things does it take to outweigh a really bad thing? Is there ever a way to earn enough good things to overcome a violent crime, such as a rape, or an armed robbery, or even murder?  Is there anything that a person can do that can overcome these things in a religion that says that the good a person does must outweigh the bad things that a person does?  
This is the question that most people are asking themselves, have I done enough to please God?
What if I told you that there was a simple answer to this question?  The answer is, no, you have not, and you never will.  That is probably not the answer that you were expecting, right?  Well, right here in this question and answer is the key to what makes Christianity, God's true plan for salvation, so much better, so much more practical, and so much simpler, than all of the religions that rely on the scales of right and wrong. 
The gospel message of Christ presents a much different scenario for man.  We do not have to wait until we die to find out where we shall stand in the judgment.  We can know right now.  Paul says that there is none righteous, no not one.  Then he says that through God's law, that every mouth may be stopped, and all the world may become guilty before God.  Every mouth, not some mouths, but every mouth shall be stopped from protesting their innocence.  For by the law all the world, not some select group of do gooders, but everyone, all the world becomes guilty before God and therefore we all need a Savior.  You know this now, not when you stand before Christ on that judgment day, you know this now, and your opportunity to do something about it is now.  
John tells us that He that believeth on him (Christ) is not condemned: but he that believeth not is condemned already, because he hath not believed in the name of the only begotten Son of God. John 3:18
If you fail to accept Jesus as your Savior, the verdict that you will hear from Christ at the Great White Throne judgment will be that you rejected Christ.  That none of your good works are good enough, they are as filthy rags before a holy God, and that you are condemned to spend eternity burning in the fires of hell.  
It is a vain belief in any religion that says you should hang on to hope that somehow, even still, that your good deeds can outweigh your bad deeds.  That maybe somehow you will be able to do something that God will judge as acceptable to Him.  If you believe this, then this lesson is for you.  The best, the most sincere, and the most strenuous attempts to please God by keeping His law will fail.  It cannot be done.  Truly, man is not only helpless in his condition, but he is hopeless in his case before a Holy God.  
Yet all is not lost.  The wonderful good news of the gospel is that if man is to be saved, then God must save him.  God loves you, and His most sincere desire is that you join Him in heaven for all of eternity.  If you are willing to accept His free gift of salvation, then you can indeed do just that.  This week's lesson tells us that we are all guilty before God, that we all need a Savior, and that Savior is Jesus Christ.