Episodes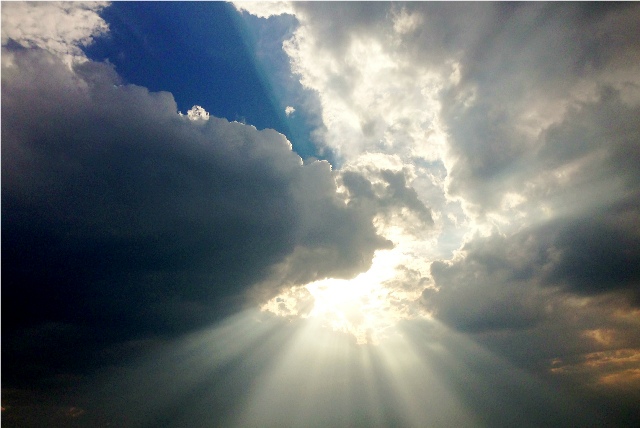 Sunday Jul 15, 2018
Sunday Jul 15, 2018
Today's message is about our role, as born again believers in Christ, of being a candle for Christ. We have been commanded by our Lord to allow His light to shine through us. We are to be Christ's candle for the world.
Mark 4:21
21 And he said unto them, Is a candle brought to be put under a bushel, or under a bed? and not to be set on a candlestick?
KJV
When you stop and think about it, a candle, in and of itself, really is a remarkable invention. When it was created, its whole purpose was to serve as a simple instrument for dispelling darkness. It enabled man to work, or rest, in the dark. It allowed him to see the dangers that used the darkness to prey upon him. If it was put into a lantern casing, it became a mobile source of light and protection as man traveled along the road. It guided man along the pathway or trail that he was following. If you placed the candle in front of a reflective surface you could focus the light and cast it out for greater distances enhancing the protection, and utility, that it gave.
Darkness, with all of its power to frighten and bewilder, is no match for the light. The faintest gleam, the smallest candle, will dispel the deepest darkness. The function of the candle is to provide the light that dispels that darkness. But notice that the candle performs this function at a great expense to itself. It has to give itself up to the flame and be consumed. The light of the sun and stars is provided on the same principle. As they shed their light upon us, they consume the energy that is within them.
Now, the Word of God tells us that in the spiritual realm, the Lord Jesus is the Light that dispels darkness. The light that He brings has been provided at an infinite cost. Yet, when we come to Him, He kindles that light in us. The fact that we are now His light bearers means that we, too, must pay the price of shining. Our light is not to be hidden. It is not a secret light. It is to be placed where it will be seen of men. Many people hate and resent the light of Christ and will try to extinguish it. On the other hand, many other people will be drawn to it.
It is important for us to understand that it is the light itself that is the miracle, we are just the candles. We are sowers, and we are light bearers. We are to be a light unto the world.
Click on the link below to hear a message on the role of a believer to be Christ's candle to the world.
Amen.