Episodes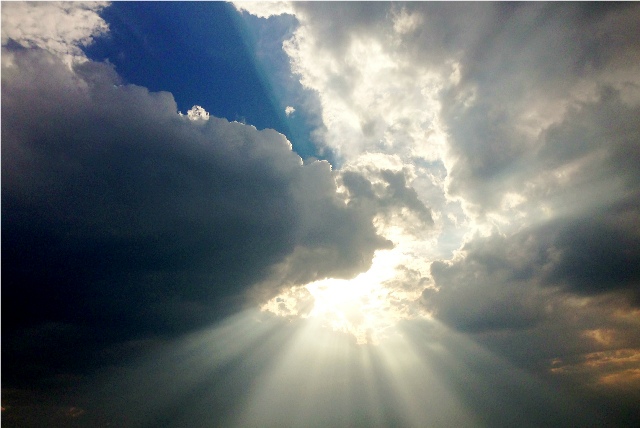 Sunday Nov 27, 2016
Sunday Nov 27, 2016
We are surrounded by different kinds of religion. There are Baptists and Buddhists, Islamists and Methodists, Catholicism and Confucianism, Evolutionism and Gnosticism. There are as many religions as there are colors in crayon box. If you don't like the way one religion makes you feel, pick another, or another. We are encouraged to believe that we all worship the same God, and there are just different ways of coming to Him. Unfortunately, we are being encouraged to believe a lie. When you look at all of the religions of the world, and you analyze the differences between them, when you boil it down to the basics, there are but two kinds of religion, the true and the false. That's it, the true and the false. That which is authentic from God, and that which in inauthentic and has the curse of God upon it. If it is false it is dangerous and the world is full of dangerous doctrines.
I am going to say something that does not fit in our politically correct society. It is likely to cause college students across the nation to run to their safe zones, to grab a cup of hot cocoa and a binky, and curl up on the coach in their jammies, afraid to face an idea that does not meet their narrative. They may even need counseling after they hear this.
There is but one God, and there is but one way to Him, and that is through His Son Jesus Christ. It is not a religion that will give you eternal life in heaven, it is a relationship with Jesus Christ as your Lord and Savior that will give it to you. It is a relationship, not a religion.
Yet, you can hear false doctrines from false teachers on every corner, on every website, and in the pulpits of churches, temples, mosques, and synagogues everywhere. Peter knew that this was true in his day, and the Holy Spirit knew it would be true in our day. There are false teachers among us today, in our own churches, and so we are going to spend the next several weeks studying about that which is authentic and that which is false. If you are going to be effective in your witness you must be able to recognize that which is authentic from that which is false.
Now, I think everyone would agree that it is wrong to tell a lie. You would agree with me on that, right? It is wrong to tell a lie. It is even worse to teach a lie, but it is monstrous to teach a lie about God. There is no greater crime in the eyes of God than to be a false prophet, or a false teacher, who preaches lies about God. God takes this crime very seriously. In the days of the Old Testament prophets, God had this to say about false prophets.
Deut 18:20
20 But the prophet, which shall presume to speak a word in my name, which I have not commanded him to speak, or that shall speak in the name of other gods, even that prophet shall die.
KJV
Now if God acted with a bolt of lightning every time a false prophet spoke a lie about Him, that would certainly thin out the ranks of false prophets. Unfortunately, God does not always act on our time frame. However, make no mistake, God hates lies taught about Himself, and He will punish the false prophet. The Bible says, even that prophet shall die.
2 Peter 2:12
12 But these, as natural brute beasts, made to be taken and destroyed, speak evil of the things that they understand not; and shall utterly perish in their own corruption;
KJV
Jesus told the Pharisees that God has reserved a special place for them in Hell because they had led the people away from God. So, it is important that we know and understand that which is authentic and that which is false. We need to be able to unmask the false prophets and teachers so we are not deceived.
Listen to this podcast so that you can know how to unmask the false teachers who are among us.