Episodes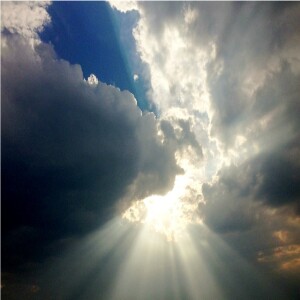 Sunday Jan 27, 2019
Sunday Jan 27, 2019
Have you been looking for true happiness, true joy, true peace, and just not been able to find it? It is because you are looking for the wrong things in the wrong places. If you want true happiness, and joy, and peace, then trust in Jesus Christ.
Happiness, joy, blessedness, and satisfaction, are never things that you find by searching for them. They are the things that you stumble over when you serve the Lord Jesus Christ. You are to seek Him preeminently. It is Jesus that you need, and it is in Jesus that you will find all that you have been searching for.
The people of this world want fame. They want fortune. They want friends. They want fashion, and they want fitness. Jesus tells us that they are seeking after the wrong things. Yet, these are the things that most people want. They are what they seek most of all in their lives. Jesus tells us that they are looking for satisfaction in the wrong places. Listen now, none of these are wrong in themselves. Fame and food and fashion and fitness and friends, they're all fine in their place, as long as that place is second place.
Matt 6:33
33 But seek ye first the kingdom of God, and his righteousness; and all these things shall be added unto you.
KJV
Jesus tells us to seek God first, seek God preeminently, and all the things that God has planned for you shall be added unto you.
Click on the link below to hear a message on how to find the satisfaction, the happiness and joy, that you have been searching for. Most people today are working hard at changing their lives, trying to make them better using the things of the secular world, but all they are doing is rearranging the deck chairs on the Titanic. All they are interested in is making the world a better place to go to hell from. What our Lord Jesus Christ is offering, is everlasting life. He is talking about getting a person saved. Jesus is spiritual bread that gives everlasting life.
It is in Jesus Christ, and Jesus Christ alone, that you will find what you are looking for.
Amen.