Episodes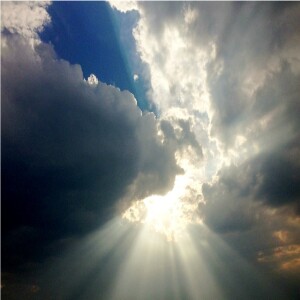 Sunday Sep 19, 2021
Sunday Sep 19, 2021
Everybody wants to know how to be wealthy God's way.  In our messages over the next couple of weeks, we are going to find out about how to be wealthy. As a matter of fact, many of you may be wealthier than you realize, and some of you may not be nearly as wealthy as you think that you are.  Today, we will put everything in perspective as we talk about "True Riches."
Now, I know, when I'm talking to you about money, I'm talking to you about something very pertinent—something that every one of us is interested in, and we ought to be. Somebody once said, "The most vital nerve in the body is the one that runs from the heart to the pocketbook." And sometimes we seem to be so sanctified, but yet when it comes to money, we're not really as sanctified as we act like we are.  I found a poem that describes the way we often are.
I once knew a Baptist; he had a pious look,
He had been totally immersed, except his pocketbook.
He placed a dollar in the plate and sang with might and main,
"When we asunder part, it gives us inward pain"
—AUTHOR UNKNOWN
Now, I believe there are some like that today, who really tend to love the Lord, at least outwardly, but inwardly there's another love, an inordinate love for the material things of this world.  So, we're going to be talking about true riches, and the measure of a man is what that man thinks about money. You tell me about money, and I'll tell you something about your character. I'll also tell you something about your faith. Stewardship is that area of life, not only where man makes money, but where God makes men. So, we're going to be talking about this matter of real riches, or true riches.
Click on the link below to hear a message on the different kinds of riches that God's Word tells us about. Some riches are not riches at all. 
Amen.