Episodes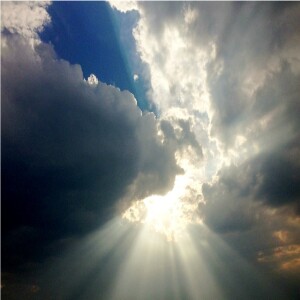 Sunday Dec 26, 2021
Sunday Dec 26, 2021
The prayer of every Christian parent is that their children will come to know Jesus Christ as their Lord and Savior, and that they will live their lives being a true Christ follower.  Unfortunately, many times the children of even the best of parents choose to follow a different path, the Bible even gives us the story of the prodigal son to tell us that this is true.  Ultimately, the child becomes a person who must make their own decision about who Christ will be in their lives.  Our job as parents is to "train up a child in the way he should go," both in what we say and what we do, for we must be a living example of what a true Christ follower is to our children.  You cannot expect your child to follow Christ if they do not see you following Christ in all aspects of your life, and your children see it all.  They see all the things you hide from the world.  They see if Christ is real in your life or not.  Your actions are more a part of the way you train a child than any words you say.
Prov 22:6
6 Train up a child in the way he should go: and when he is old, he will not depart from it.
KJV
Notice that this verse does not say, "Teach a child in the way that he should go: and when he is old, he shall not depart from it." There is a difference between teaching and training, and many parents do not know that difference, and therefore they are losing their children.  Your responsibility is to train your children. The English dictionary says to train means to "prepare for a contest." It means "to instruct by exercise." It means "to drill." It means "to form to a proper shape." It means "to discipline for use."
Click on the link below to hear a message from The Master's Class at LifeChange Church Wichita about how to train your children so that they will become followers of the one true Almighty God, and that the Lord Jesus Christ will be made manifest in their lives.  
Amen.
Comments
(1)
To leave or reply to comments, please download free Podbean or