Episodes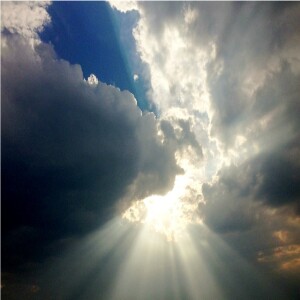 Sunday Jun 09, 2019
Sunday Jun 09, 2019
A wise man once said that "Actions speak louder than words." Do you know who that person was? According to that paragon of truth, Google, the first person in the US to say it was Abraham Lincoln in 1856. He said, "Actions speak louder than words is the maxim; and, if true, the South now distinctly says to the North, Give us the measures, you take the men." Now, I have no clue about the context of President Lincoln saying that, but the phrase "Actions speak louder than words" essentially means that what we do means much more than the words we say.
If you combine this phrase, Actions speak louder than words, with the question of the title of the lesson, To whom do your works say you belong to, you begin to get an understanding of the Biblical truth that our message is about today. You can say that Christ is your Lord and Master, but do your works say that this is true?
Jesus said "Verily, verily, I say unto you, Whosoever committeth sin is the servant of sin." Therefore, you may tell the world that you are a Christian, but when they look at your works, the things that you do each day, do they speak loudly that you are indeed the servant of Christ, or of sin? What would God say if He looked at your works, are they His, or Satan's? There is no in between.
The lesson for us today is that you can give the best sermon that was ever preached, you can teach the best Bible study lesson that was ever taught, you can quote hundreds of verses from the Bible, or you can give the sweetest testimony about what Christ has done for you, but if your life is full of sin, then you are nothing but a hypocrite serving Satan as you master. Again, To whom do your works say that you belong to?
Clink on the link below to hear a message on how God, and the world, look that the works that you do.
Amen.