Episodes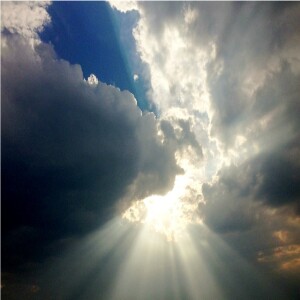 Sunday May 02, 2021
Sunday May 02, 2021
God wants us, as believers, to be free from the bondage of the world so that we might live a life that follows God's chosen path for us.  But, have you ever asked yourself, how do we walk that path, and what should we expect as we walk that path?  That is the focus of today's message, what does God's Word say about what it is like to walk God's chosen path for each of us.  God wants you to know that it is a peaceful life.  It is peaceful in the good times, and it is peaceful in times of stress. 
God's path requires that you give the Lord your love and loyalty, and to put Christ first in all that we do. If we do these things, then we will have God's peace.  As a result, we know that, come what may, all will be well.  There is no greater gift this side of Heaven than to have the peace of God standing watch over our hearts. 
Phil 4:7
7 And the peace of God, which passeth all understanding, shall keep your hearts and minds through Christ Jesus.
KJV
When we walk along God's path for our lives, His wisdom tells us that we can have peace in good times and times of stress because we know the place where faith stands:
Prov 3:26
26 For the Lord shall be thy confidence, and shall keep thy foot from being taken.
KJV
Faith takes its stand in the Lord.  Never believe that this struggle between good and evil, light and darkness, and truth versus lie, is a mighty battle between equals.  It is not.  It is not even close.  God is the omnipotent, omniscient, Creator of all things.  He has but to speak and all evil is defeated.   
Click on the link below to hear a message on what we should expect when we walk God's path for our lives. The answer is that God does not ask us to walk that path without His promises to bless us with His wisdom and power to succeed on our course. The key to finding these promises, and to accomplishing His will, is to put Christ first in all things, and to hold dearly to the wisdom that comes with the presence of the Holy Spirit in our hearts. 
Amen.