Episodes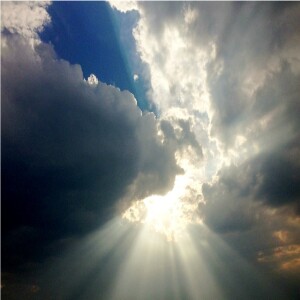 Sunday Feb 16, 2020
Sunday Feb 16, 2020
Is Jesus Christ your personal friend? If not, you are missing out on the best of all friends. Jesus is my personal friend. I have all there is of Jesus just for me, and yet, you can have all there is of Jesus just for you as well. Only God can do that. Only deity can do that. He loves us all, but, He loves us each. He loves us individually. He cares for us. The God who runs this universe, in and through Jesus Christ, is your own personal friend. What a friend we have in Jesus!
There are a lot of people out there who have never met our friend Jesus, and He tells us, "You are my friends if you do what I command you, that you love one another as I have loved you." If we are to do this, then we need to say, "O God, help me to find someone that I can love and cultivate for Jesus. And help us to make our church a family of friends.'
When people come to a church that loves Jesus Christ, do you know what they should be impressed with? They should be impressed with the way the members love one another: the bigness of their love, and the warmth of their spirit. They should see any church that loves Jesus as a family of friends. We have the best Friend that a person could have, and we should share that Friend with them.
But there is another side of the world. There are people who deliberately choose to hate us just because we love the Lord. The opposite of love is hate. The Lord has been commanding His disciples to love one another. One reason why such love is imperative is because of the hatred of the world for the Lord and his own. He commands us to love one another, including those outside of the church, but He also wants to prepare us for the hatred that the world has for His followers.
Click on the link below to learn how to love as Jesus loves, in a world of hate.
Amen.