Episodes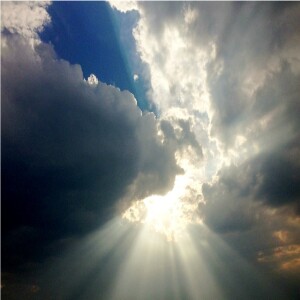 Sunday Nov 10, 2019
Sunday Nov 10, 2019
In our message today, the Lord is going to give His disciples, and all of us, a new commandment, "…to love one another, as Christ has loved us." Now, I have to admit, for me, that is a tall order because there are people around, even some Christians, who are hard to love. But that is what this new commandment tells us to do.
John 13:34
34 A new commandment I give unto you, That ye love one another; as I have loved you, that ye also love one another.
KJV
Now, Jesus is not just talking about loving other Christians. He is talking about everyone. He is saying that we should love everyone as Christ loves us. Is there someone you know that you just say, Lord that is not happening, I cannot love this person? Someone who has done you wrong, perhaps, even harmed you? Friends that have betrayed your trust? Family members who may have abused you, either physically or mentally? There are likely more than just one person who may fit into this category.
Well, why is it a new commandment? Love is not new. The Old Testament certainly taught us to love. In the New Testament gospels, Jesus even gave us a summary of all the commandments when He said,
Matt 22:37-39
37 Jesus said unto him, Thou shalt love the Lord thy God with all thy heart, and with all thy soul, and with all thy mind.
38 This is the first and great commandment.
39 And the second is like unto it, Thou shalt love thy neighbour as thyself.
KJV
What's new, is that Jesus said that "we are to love as I have loved you." Never before has this world known love like the love that Jesus Christ showed and the love that Jesus Christ gave. And that is what made it radically new. We are to love others not just as we love ourselves, but as Jesus loved us. This takes the love we are to show to a whole new level.
Click on the link to below to hear a message on how to love that person, who has harmed you, in the same way that Jesus Christ loves them.
Amen.