Episodes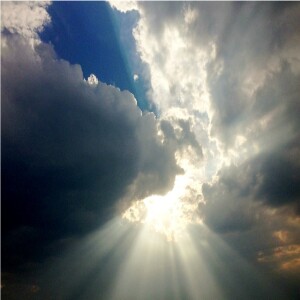 Sunday Mar 21, 2021
Sunday Mar 21, 2021
Each of us, as a believer, is seeking the will of God for our lives.  We ask, are we doing what God has planned for us?  Are we touching the people around us with the gospel message of the cross?
As husbands, are we prayerfully leading our families in the path that God has chosen for us?  Are we the spiritual leaders of our families?  Does our family even know that we think about the will of God for the family?  Do they ever see us praying?  Do you pray together as a family seeking God's will?
As wives, are you the prayer warrior that God wants each of us to be, but so often it is the wife and mother of the family that fills this role?  Does your family know that God is the one making the choices in your life?  Can they see God in the way you conduct yourself on a daily basis?
As married couples are you walking in the same direction, yoked together, pulling in the same direction, with your eyes on God?  Are you both surrendered to God?  Not just committed, but completely surrendered to the one, true, living, almighty God of all creation.
How to decide when and where to move in the work of Lord?  That is always a crucial question facing those that would do the Lord's work.  Certainly, for most believers, the most difficult part is separating the desires of our own heart from the desires of the Lord.  Sometimes they coincide, sometimes they do not.  
Seeking the Lord's will is something each Christian should be doing on a daily basis.  
Finding the Lord's will is the result of quiet, careful, meditation on the Word of God with a surrendered heart.
So how do you know which way is right?  You start by asking yourself whether your heart is in a condition that can even hear the will of God?  In other words, are you speaking from a surrendered heart that is fully obedient to God?  If your heart is not surrendered to God, if you are not obedient to God's Word, then you cannot know the will of God.  
Then, have you prayed and asked God to reveal the sin that is in your heart, and then confessed and repented of it?  If there is unconfessed and unrepented sin in your life, that sin will keep you from hearing God's will.
Isaiah 59:2
2 But your iniquities have separated between you and your God, and your sins have hid his face from you, that he will not hear.
KJV
In my experience, this is the single biggest block between the prayer of the believer and the answer from God.  Many people want to live in sin, knowingly, and then expect God to ignore it and act like it doesn't exist.  That will not happen.  God knows every sin, in every dark corner that you have placed it.  If you want to know the will of God, then you must first confess and repent of your sins.
Next, ask yourself, have you prayed about the question and then listened for God's response, or have you simply told God the answer you want to hear?  
Then ask, is what you want meeting the purpose of Christ for this church being here, or for you still being on this earth?  Will it bring lost people to know Him?  If it doesn't, then you need to rethink, and change your desires.  
Are you willing to accept God's answer, whatever it may be?  You cannot know the will of God by intuition, or based on past experience, you must be willing to pray and accept God's will, or it will never be revealed to you.  Why should God reveal His will if He knows you will not accept and be obedient to it?
Now, we have been talking about how to have God's wisdom in our lives.  We need God's wisdom in order to discern God's will in our lives.  Our study over the next couple of weeks will be on how to determine the will of God in our lives, and the very first thing we must do is to make Jesus Christ your Lord and Savior.  You cannot know the will of God unless you have made the Holy Spirit the president of your life, not just a resident in your heart, but the president of your life.  Then, once you are saved, once you have completely surrendered to the Holy Spirit, the very next thing you must do is to be obedient to the Word of God.  You must obey God's commandments.  In order to do that, then you must have God's Word hidden in your heart.
Click on the link below to hear a message on how to determine the will of God for you life.
Amen.