Episodes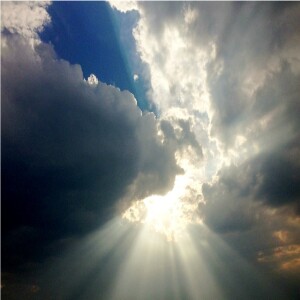 Sunday Sep 13, 2020
Sunday Sep 13, 2020
We live in a world today that is full of rebellion, and it is not just the riots and chaos that we see in our streets.  It is in our families, our churches, and in the places that we work.  People are choosing to rebel against the authorities that God has placed over them.  They stand up and say, "I will not wear a mask because my government tells me that I have to", or "nobody can tell me I have to shut my business down."  Even far worse, they take the streets looting, rioting, and burning down the foundations of our country.  The Bible is very clear about Christians who have a spirit of rebellion.
Rom 13:1-2
1 Let every soul be subject unto the higher powers. For there is no power but of God: the powers that be are ordained of God.
2 Whosoever therefore resisteth the power, resisteth the ordinance of God: and they that resist shall receive to themselves damnation.
KJV
Now, you might say, "Wait a minute. You don't know the kind of government we have. It is full of a bunch God hating, progressive, socialists."  Well, maybe you don't know the kind of government that existed when Paul wrote this, when Nero was on the throne. Nero was feeding Christians to the lions in his arenas, and he was setting Christians on fire to light the streets of the city.
But you say, "What if I have an unworthy authority? What if my parents are unworthy? What if my husband is unworthy? What if my president is unworthy? What if my mayor is unworthy? What if my councilman is unworthy? What if my teacher is unworthy? What do I do?" That's a wonderful question.  The Bible says that one thing that you don't do, you do not have a spirit of rebellion.  If you wish to live a victorious Christian life, then one of the most important lessons that we can learn is how to live under the authority of God.  This includes those whom God has placed in authority over us.  
Now the phrase kingdom authority means to be able to act with the authority of God in your Christian life.  Let me assure you, it is not God's plan for you to be defeated by the world, the flesh, nor the devil.  Because, when Jesus died and rose again, He gave to His children authority over these things. But, listen carefully to me now, we will never be over those things that God has put under us until we are willing to get under, and stay under, those things that God has put over us. 
However, I want to be clear that to be under authority does not mean that we give in to wickedness.  It does not mean that we approve error.  It does not mean that we blindly obey an ungodly government. The prophets in God's Word preached against the wickedness in the kingdom. Nathan warned King David when he did wrong. Elijah warned Ahab. Eleazar spoke to Jehoshaphat, Daniel to Nebuchadnezzar, Moses to Pharaoh, and God forbid that we should have pulpits today that are silent when little babies are being murdered and when wickedness prevails in so many ways. 
One of the most disturbing and reprehensible rebellions that is taking place today is against our police officers, and it breaks my heart to see this occur.  Pastor Adrian Rogers quoted this description of a policeman in one of his sermons, and he says the author is unknown.  It is similar to what Paul Harvey once said about being a policeman, but it is not quite the same.  Every time I read this it moves me. 
"A policeman is many things. He is a son, a brother, a father, an uncle, and sometimes even a grandfather. He is a protector in time of need and a comforter in time of sorrow. His job calls for him to be a diplomat, a psychologist, a lawyer, a friend, and an inspiration. He suffers from an overdose of publicity about brutality and dishonesty. He suffers far more from the notoriety produced from unfounded charges.
Too often acts of heroism go unnoticed, and the truth is buried under all the criticism. The fact is that less than one-half of one percent of policemen ever discredit their uniform. That's a better average than you'll find among clergymen. A policeman is an ordinary guy who is called upon for extraordinary bravery for us. His job may sometimes seem routine, but the interruptions can be moments of stark terror. He is the man who faces a half-crazed gunman, who rescues a lost child, who challenges a mob, who risks his neck more often than we realize. He deserves our respect and profound thanks. 
A policeman stands between the lawbreaker and the law abider. It's the prime reason your home hasn't been burned, your family abused, and your business looted. Try to imagine what might happen if there were no policemen around, then try to think of ways to make their job more rewarding. Show them the respect you really have for them. Offer them a smile and a kind word. See that they don't have to be magicians to raise their families on less-than-adequate salaries. We think policemen are great. We thank God for all the little boys who said they would be policemen and all who kept their promise. We hope you feel the same way, and we hope you will show it, so that there will always be enough good policemen to go around."  That is a description of a hero that speaks to my heart.
Click on the link below to learn how to have kingdom authority in a world full of rebellion.
Amen.