Episodes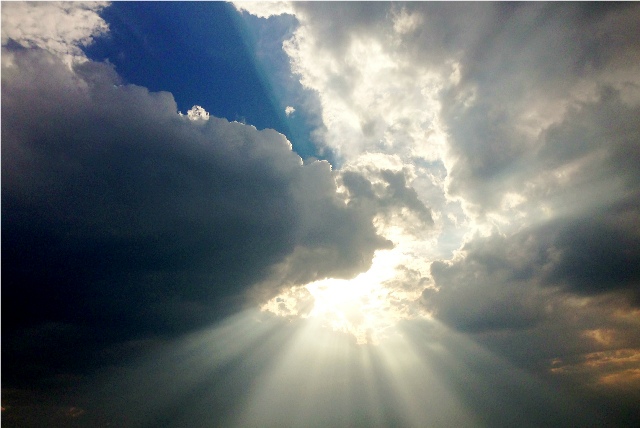 Tuesday Dec 06, 2016
Tuesday Dec 06, 2016
Why do people listen to false teachers? What is the appeal that they bring?
Certainly, nobody likes to hear that they are living a life that is displeasing to God. Most people's first reaction to that message is that they live good lives, they help other people, they don't do any bad things like steal, or lie, or hurt others. So, how could that be displeasing to God? People would rather hear that man is inherently good, that the meter which determines right from wrong, and good from bad, is an evolutionary thing, that it changes as society's morals change. That which was wrong in our parent's day is no longer wrong today, and they want to hear someone tell them that is a good thing. That those who preach and teach otherwise are homophobic, racist, and hateful.
People who want to have followers, lots of followers, know that this is true, and so they deliberately say the words people's itching ears want to hear. We see this in the pulpits of our churches, and in politics, on every side. We see it in our colleges. We see it on our media, TV, movies, and social networks. If you want to get a bunch of likes in social media, say the politically correct things, say the things their itching ears want to hear.
However, the gospel message of Christ is not a negative message, it is a joyous message. It is not a message about do's and don'ts, it is a message about life, eternal life. It is a message about the unconquerable love of God for His creation, man, even when man totally rejects Him. It is a message about the sacrifice that Jesus Christ gave for the ruined human race. How He chose to die for the sins of the world so that man might find eternal life. How salvation from an eternity in Hell is a free gift of God, by the grace of God alone, through faith in Christ alone, and by Christ alone.
Yet, this is not the message that tickles the ears of those that want to hear the popular message, the feel good message, and the socially correct message. People want to hear that their destiny is within their ability to earn, by what they do, and by how much they give. The false teacher, or the predator teacher, knows this and gives that person tasks to perform, and places to send their money. They can then look at their fellow members and say, See what I have done, see what I have given. They feel good about themselves, right up to the point they stand before God on Judgment day.
We said last week that it is wrong to tell a lie, it worse to teach a lie, but it is monstrous to teach a lie about God. These false teachers know that the words they share are a lie about God. They know that their lies are drawing people away from the true gospel of Christ, and they know that people will spend an eternity in Hell because of their lies. They know this, and they count the money they have earned by these lies all the way to the bank. That is their motive. They covet wealth, power, and an immoral lifestyle.
Listen to this podcast to learn about how these false teachers, who are ever present, are deceiving many, and God's assurance that He will judge them for their lies.