Episodes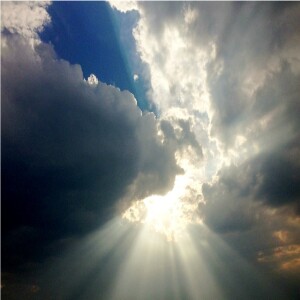 Sunday Dec 15, 2019
Sunday Dec 15, 2019
In today's message we are going to talk about what it means when Jesus says that we as believer will do greater works than He.
John 14:12
12 Verily, verily, I say unto you, He that believeth on me, the works that I do shall he do also; and greater works than these shall he do; because I go unto my Father.
KJV
So, what is Jesus saying here? Does that mean that Jesus fed 5,000, so I am to feed 10,000? That is greater works. Jesus walked on water. Does that mean that in order for me to do greater works, then I am to fly through the air? Then we come to the really big one, Jesus raised the dead. Now, how am I going to top that? Am I going to be walking around raising people from the dead?
Jesus tells us the answer in John 5:24.
John 5: 24
24 Verily, verily, I say unto you, He that heareth my word, and believeth on him that sent me, hath everlasting life, and shall not come into condemnation; but is passed from death unto life.
KJV
What is a greater work than healing a man who's been paralyzed for 38 years? It's very clear. Jesus says it is having everlasting life! Eternal life. That is the greater work. And the greater works that Jesus is talking about, the greater works that we will do, refer to salvation ministry. That is the what. What are the works that Jesus Christ is talking about? What are the works that we will do that are greater than His? Salvation ministry.
Click on the link below to hear a message on what the work of the believer is to be. It is the work of bringing men, women, boys and girls bound in the golden chains of the gospel and lay them at Jesus' feet. We are to reap the harvest that Jesus planted.
Amen.