Episodes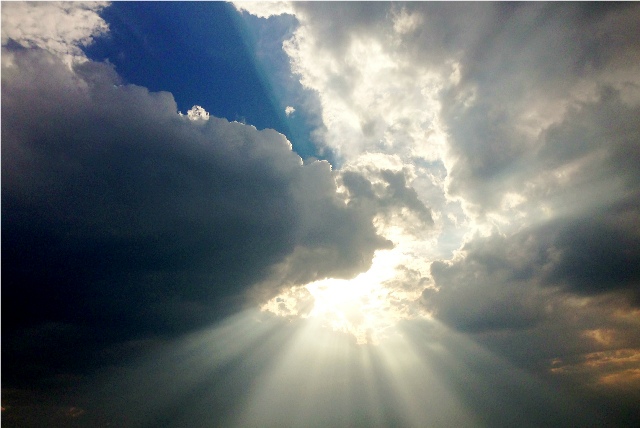 Sunday Jan 10, 2016
Sunday Jan 10, 2016
The Bible emphatically teaches the doctrine of election, and this is a doctrine that has caused endless debates and disputes throughout the ages.  People will either go off the deep end into hyper-Calvinism with this doctrine, or they avoid it like the plague because they don't understand it.  When it really is quite simple to understand.  Man complicates it by assuming that God cannot know anything that man does not know.  That really is the heart of the problem for man in understanding this doctrine.  
However, the truth is that man's mind is limited, and God's mind is unlimited.  Man's capacity to know things is finite, and God's knowledge is infinite.  Man's knowledge is bounded by the constraints of time, it encompasses what has happened in the past and what is happening right now.  Man can only guess at the future.  
God created the concept of time so His knowledge is unconstrained by time.  He knows all things from before time began until well past the day when eternity makes time irrelevant, and He knows it all at the same time.  God cannot learn anything, since by definition He already knows it all.  
In today's lesson, Peter gives us his own inspired insight into the subject.  He bluntly declares that our election is based on God's foreknowledge.  Without hesitation, or qualification, Peter says that God has elected a certain company to become members of the royal family of heaven.  However, God does this and never violates our own volition, or our own right to choose.  God woos, He does not ravage.  He does not endow His creations with wills of their own, with the power of choice and personal accountability for their behavior, and then act as though they had no such thing.  
God's election of certain members of the human family to become members of the royal family takes into account the response of each individual when confronted by the Holy Spirit with the offer of salvation.  While this may sound difficult to understand, the simple truth of it is that if you want to be a part of the elect of God, then choose Christ when the Holy Spirit presents salvation to you.  
Salvation boils down to one question, will you accept or reject Jesus Christ as your Lord and Master.  
If you say yes, then you will become part of the elect of God, and you will spend eternity in heaven with Christ.  
If you say no, then you will not be part of the elect of God, and you will spend eternity burning in the fires of Hell, forever without the light of God.  
Listen to this powerful Biblical doctrine of God's foreknowledge and how it can bless you because God knows who you are, where you are, what you are going through, and He has a plan for you.  If you are believer, then God will empower you to deal with any persecution or trial that you may be going through.  He knew about this before it ever occurred and He has prepared you for it, and He is with you every step of the way.