Episodes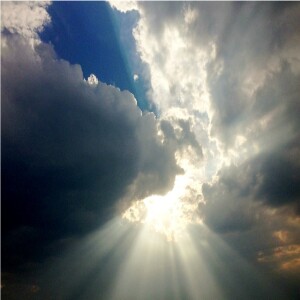 Sunday Jun 16, 2019
Sunday Jun 16, 2019
Most of us who have the ability to see, take that ability for granted. It is like walking, or hearing, or even breathing, it is something you consciously do every day. But you don't think about doing it, or what it would be like to not be able to see, until something happens that puts our eyesight in jeopardy. Those who were able to see for a period of their lives, and then lost their sight, feel the loss of that sight every day, but they have their memories of what things looked like. Someone who is born blind, and has never been able to see at all, has no such memories. The colors of a sunset, the faces of loved ones, and the stars in the sky are things they must imagine from the descriptions others give them. Yet, they have no reference to compare it to, they have only the words that they hear. How do you describe the colors of a sunset to someone who has never seen any color at all?
Yet, what would happen if someone came up to that blind person and said, I can give you sight, I can let you see what you have been missing? Would that person who could not see, choose to see, or would they be so used to living the way they had been, that they would choose not to see? Would they embrace the light, or would they choose to stay in the darkness? You say, "But of course they would choose to see the light, why would they choose to stay in the darkness?" Well, that is indeed the question, isn't it?
John 3:19-21
19 And this is the condemnation, that light is come into the world, and men loved darkness rather than light, because their deeds were evil.
20 For every one that doeth evil hateth the light, neither cometh to the light, lest his deeds should be reproved.
21 But he that doeth truth cometh to the light, that his deeds may be made manifest, that they are wrought in God.
KJV
Click on the link below to hear a message about two different kinds of people who were born blind. One man who was born physically blind, and another group of people who were born spiritually blind. One chose the light, the other chose the darkness.
Amen.