Episodes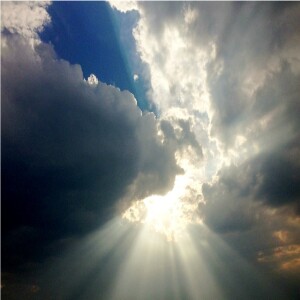 Sunday Jun 19, 2022
Sunday Jun 19, 2022
The Bible teaches that Jesus Christ died for your sins, my sins, the whole world's sins, and then He rose again so that we might have everlasting life if we will make Him our Lord and Savior.  Jesus stands today, alive, in the Holy Tabernacle of Heaven as our Great High Priest so that our salvation will be a forever, and ever, salvation.  
So, now that you are saved.  Now, that you know all that Christ has done for you, what should your reaction be?  What should your duty to Christ be?  God answers this question with a command, not a suggestion, but a command to grow as a Christian.  To become a grownup Christian.
Heb 6:1
1 Therefore leaving the principles of the doctrine of Christ, let us go on unto perfection; not laying again the foundation of repentance from dead works, and of faith toward God,
KJV
It is one thing to become saved, it is another thing entirely to become a full-grown Christian.  I want to put a thought in your mind, and I pray that it will bother you.  I pray that it will bother you so much that it will spur you into action.  I want you to write this down someplace that, every morning when you open your Bible for your quiet time, it reminds you of something very important.  It says, "When I cease to be better, I cease to be good."
Click on the link below to hear a message that says, if you have stopped growing, then you have begun decaying. Decay always begins when growth ends. The Bible says we are to go on to maturity.  There is more to life than being born. A Christian is a tree planted, not a post stuck in the ground.  We are commanded to grow. There is a "must" about it.  The Holy Spirit of God has so much more for you to know about the grace of God, the blessings of God, and the work of God, but He cannot tell you these things until you are no longer a baby spiritually.
This is a live recording of The Master's Class Bible Study at LifeChange Church Wichita, KS.
Amen.