Episodes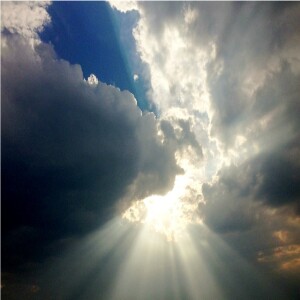 Sunday Jan 31, 2021
Sunday Jan 31, 2021
One of the greatest blessings that God has bestowed on me is that I am the father of two godly sons.  The fact that they both love God and serve Him is not a testament to anything that I have done, but to the grace of God and the work of the Holy Spirit in their lives.  They were also blessed with the love of a truly wonderful mother.  That undying love that she has for them has shaped them in many ways.  Now, it is true that I have loved them both with all of my heart since I held them in my arms on the day they were born.  It is also true that our deepest desire for our children was that they loved God with all of their hearts.  
Unfortunately, not all children have the benefit of loving parents.  Sometimes children are caught up in the mistakes and the pride and the arrogance of their parents, and more often than not it is the pride and arrogance of the father.  Sometimes it is the mother, or even both, but more often than not it is the father.
There are many children who are going to be shipwrecked because of the pride and the arrogance of their fathers, who willingly choose not to guide those children into a safe and secure haven.  Those fathers will shipwreck their own lives, and then the lives of their children who will suffer in their own ignorance because their father did not teach them the ways of God.  
You might ask, "Well what about the mother, isn't she just as responsible?"  Yes, but the Bible is clear that the father is to be the major teacher of the family.  But, when the father doesn't perform that role, whether it is because he is lost and does not know God, or he is too proud and arrogant to do so, or he just isn't there anymore, then the mother has to step in.  But, God gives the role of the spiritual leader of the home to the father.
Our message today is on how To Be a Father, and it is part I of a two-part series.  In this first part I am going to describe what happens when a father fails to teach his child.  We are going to talk about what happens to that child as a result of that father's failure.  
Click on the link below to hear a message on what happens when we do not teach our children.  When a father, who is so wrapped up in his own life, who is so proud and arrogant that he does not love God, and does not wish to teach his children to love God.  I hope you hear my words today, and I pray that you will not let this happen to your children.
Amen.