Episodes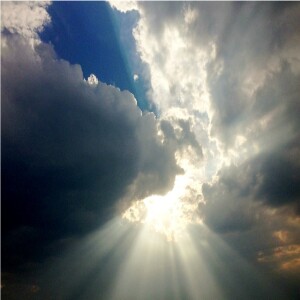 Sunday Feb 07, 2021
Sunday Feb 07, 2021
This is the second message in a two-part series on the role of a father in the direction that a child will go as they get older, and our message today will be about the way parents can raise a child who is wise and loves God.  
Certainly, we would like to think that every parent, every father, loves their child and wants what is best for them.  And as believers, we want to believe that the deepest desire of every parent, every father, is that their children will love God with all of their hearts.  
But unfortunately, not all children have the benefit of loving parents.  Sometimes children are caught up in the mistakes and the pride and the arrogance of their parents, and more often than not it is the pride and arrogance of the father.  Sometimes it is the mother, or even both, but more often than not it is the father.
So, what happens to that child who was not taught by their parents to love God?  There is an evolution of that child into becoming someone who does not know the love that God has for them.  They become someone who lives their life without God.  The really sad thing is that they never learn what it means to have eternal life with God in Heaven.  
But that is not the way that child starts out.  It doesn't have to be that way.  That is where a godly father, and a godly mother, come into the picture.  It is their responsibility to teach that child what it means to love God with all of their heart.  Now, the fact is that, ultimately, it is the child who must choose to accept or reject Jesus Christ as their Lord and Savior.  Even with the best of parents, that child still has to make their own choice, and some don't choose Christ.  But as parents, we can have tremendous impact on the path that child will take.
Click on the link below to hear a message on what it takes to raise a child who loves God with all of their hearts.