Episodes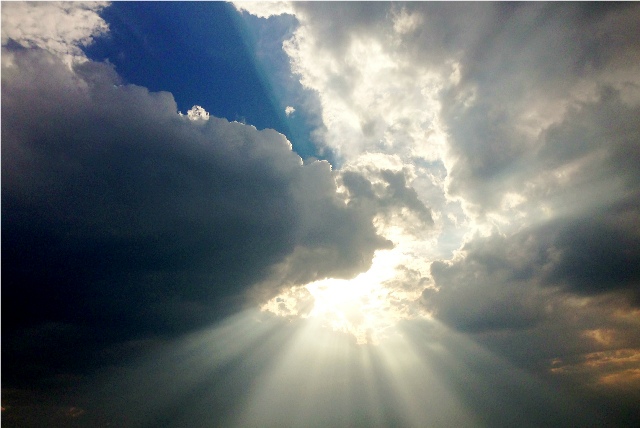 Sunday Aug 27, 2017
Sunday Aug 27, 2017
We may be the last generation of church age believers that live on this earth. We may very well be the ones who are alive when the rapture occurs, the trumpet sounds, and the Lord comes with a shout to take us home. What a day that will be when we are called to meet our Lord in the air, and so we need to be ready. We need to have our rapture shoes on, but this should not be a call to stick our heads in the clouds of prophecy. Someone once said that way too many Christians are so heavenly minded that they are no earthly good.
The promises that we are about to read about in chapter seven should not cause us to put heads up in the clouds, but they should cause us to put our feet on the pavement of serving and soul winning. The blessed hope for which we await is not an incentive to rest, but to work. Jesus said that we are to occupy till I come. He didn't mean for us to take up space, he meant for us to get to work because we know the future. Our occupation is our job, and we need to get busy.
Chapter seven of The Book of Revelation is about making sure we know that God is going to do all that Word of God says He will do. It is about giving us a more sure word of prophecy. It is about giving us assurance that our future is secure. Because, it is when we know that our future is secure, that we can focus with all of our heart on the present job that Christ has assigned each of us as believers. We are here on this earth to work for Jesus.
We each have a task to complete, a role to play, and a job to perform. If this were not true, then Jesus would simply take us to heaven the moment we made Him our Lord and Savior. There would be no reason to keep us here, for we do not work for our salvation, and we cannot lose our salvation by failing to work. So, if the Lord did not have something for us to accomplish that furthered His purposes and plans for this world, then He would just take us up.
God knows the number of souls that must be saved before the day of the Rapture comes and the end of the period of grace occurs. We are tools that the Holy Spirit uses to bring those souls to Christ. We pray for the Holy Spirit's guidance on where those souls are, and which ones we are to evangelize to, and then we labor to bring them in for the Holy Spirit to do His work. In doing so, we hasten the day of His coming. We learn about our future in eternity by studying the Book of Revelation and the other books of prophecy. In doing so, we learn that our future is secure. With that settled, we can then focus on working to hasten that wonderful day.
Click on the link below to hear a sermon on the mighty God that we serve, and the certain knowledge that there is no promise that is too hard for God to keep.