Episodes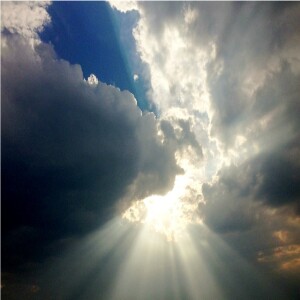 Sunday Mar 01, 2020
Sunday Mar 01, 2020
Like most people, I spent a good deal of my youth getting an education in school. I went through elementary, Junior High, Senior High, and even college, and I learned a good deal in those schools. Not that I remember much of it, but the one thing that has stuck is how to learn. How to learn about a particular subject. How to study, and how to organize my thoughts about that knowledge in a meaningful way.
Now, to be honest, I hated studying while I was in school, and by the time I was done with college, I swore that I would never do it again. If I had to pick up a book to learn about something, I decided I could live with being ignorant. Well, you see how that worked out. I now have a job that requires me to study the federal regulations on such interesting topics as boycott laws, trade sanctions, and import and export laws. I also spend a good share of my time at home studying to teach these lessons. In other words, never tell God that you don't want to do something that He wants you to do, because He has a way of making sure you do.
One of the other things that I learned in school was that a school cannot teach you many things about how to live in this world, especially about what is right and wrong. This is particularly true when it comes to living a victorious Christian life. There are some things that you will never learn in school. There are things that you will never figure out intellectually. There are things that you will never, never, ever know until you lay your intellectual pride in the dust and let God the Holy Spirit speak to you. In fact, the most important truths that will impact your life for all of eternity can only be known by the Holy Spirit speaking them to you. You won't learn them in school. You won't learn them in seminary, and you won't learn them in the school of hard knocks. Our messages over the next couple of weeks are going to be about three of these tremendous truths.
Now, truth is so very, very important. There are those who are afraid of the truth, afraid of what that truth will mean in their lives. There are those who are willing to accept half-truths, socially adapted truths that allow them to deceive themselves into believing they are religious, or just a good person. Then, there are those who arrogantly think they know all truth. My prayer for you today is that you will have the humility to ask the Holy Spirit to speak the truth to you.
Click on the link below to hear a message on man's basic problem, the sin of unbelief. Not believing on Jesus Christ is the great sin. That is the mother sin, the father sin, the parent sin, the sin of sins. The greatest sin is not believing. Unbelief does not come out of the head; it comes out of the heart. It is a predisposition against Almighty God. It is not trusting the God who loves you. Refuse the Lord Jesus Christ, and you are condemned because you have not believed. You have refused Him. That is the greatest sin, and with it brings the greatest penalty.
Amen.