Episodes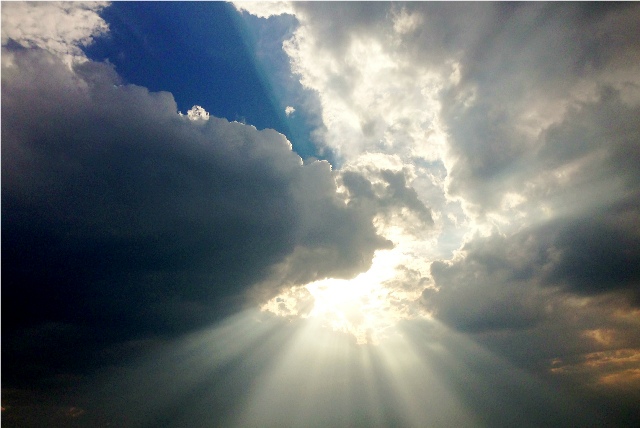 Wednesday Mar 18, 2015
Wednesday Mar 18, 2015
If someone were to tell you that God already knew whether you would go to heaven or hell before you were even born, in fact He knew it before He formed the universe, your reaction may be one of saying "Well, that's not fair, I should get to choose."  You might also say that "If God already knows what's going to happen, then we are just robots going about the things that God has already determined for us."   
Predestination and election are two biblical concepts that have divided theologians, churches, and religions, for centuries.  How God can be sovereign with an unstoppable will, and man can have a free will is simply beyond our capacity to understand.  For it is a concept difficult for man to accept that everything that God planned from the dawn of time has happened, is happening, and will happen.  There have been no changes and no surprises.  There are no emergency meetings in heaven between the Holy Trinity to react to something man has done.  Man can try as hard as he wants, but nothing that man has done, is doing, or will do, can change the purposes, the plan, or the will of God.  If man could, then man would be sovereign and not God.  
Predestination is the biblical teaching that declares the sovereignty of God over man in such a way that the freedom of the human will is also preserved.  It is only when we accept this truth that we can begin to completely surrender our lives to God.  
Yet, it is important to emphasize that God's predestination of human events does not eliminate human choice.  We cannot bypass verses such as:
Romans 10:13
13 For whosoever shall call upon the name of the Lord shall be saved.
A simple key to the concepts of predestination and election is that if you want to be a member of the called ones, or the elect, then accept God's calling to be one of the whosoever ones that call upon the name of the Lord.  It really is that simple.
Listen to this podcast to learn what Paul really means when he tells us:
Romans 8:28
28 And we know that all things work together for good to them that love God, to them who are the called according to his purpose.
KJV