Episodes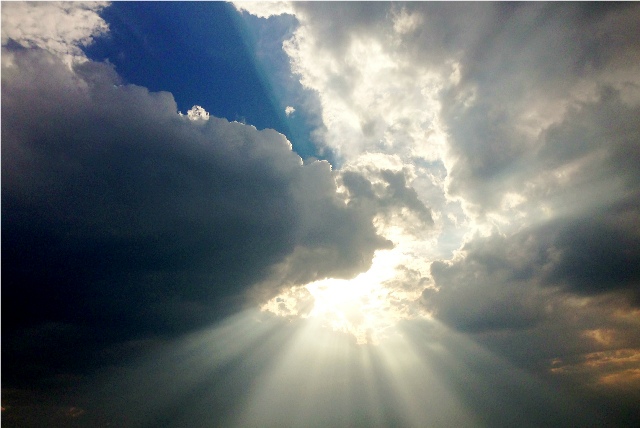 Sunday Apr 10, 2016
Sunday Apr 10, 2016
Have you ever been told by someone in authority that you are to go do something that you don't believe is within your capability to do?  At my workplace, we move people around to different roles a lot.  With a large part of the employees, they are moving to a different role about every two years.  This means that they have to quickly learn how to do a particular role, and then just when they get a basic understanding of how to do it, they move on to another role.  
Quite often they will move a very young, inexperienced, person into a position of greater responsibility and expect them to sink or swim.  I often hear people say that they were intimidated by the responsibility of the new role, and that they did not feel capable of doing it.  However, the company philosophy is one of if you have the right virtues, talents, and philosophies, then they can put you just about anywhere, and you will succeed.  It can be a bit daunting at times.  
The one thing the company does do is provide the right tools to help a person who is humble enough to ask for the help.  I have watched as a person will try to succeed by his own wit and knowledge, and almost always, you will see them fail, many times quite miserably.  I have watched others who were humble enough to ask for help and they can often succeed.  The corporate world can be a real meat grinder of people.  The proud can rise, but they can also fall quite hard.   
The demand that God puts on us as believers is very similar to this.  You take a brand new Christian, and you immediately give them the elevated standing of an ambassador to the almighty Creator of all things.  You then tell them all of the things that God has done for them to provide them with eternal life and redemption, much as Peter has been doing over the last several weeks, and then you tell them all of the things that this new standing, or position, requires of them.  
They are to hate sin, they are to live a life that is uniquely different from the life they led before, and the life of the lost people all around them.  They are to tell people about the gospel message of Christ, but more than that because words can be hollow, they are to live a life that is a testimony to the Christ they serve.  They are to be a light in the darkness drawing people to them so that they can lead them to the cross of Jesus.  
It is easy to be intimidated by this requirement of a holy life.  Yet, God formed His plan of redemption for us from the foundation of time.  That plan included the tools and resources that the new-born Christian could depend on to accomplish the task that God had given them.  They just have to be humble enough to ask for the help.  It is absolutely impossible to live a holy life that is acceptable to God under your own wit and knowledge.  You simply cannot do it on your own.  You must use the power and tools that God is offering you, or you will fail, and fail miserably.  
Those tools and resources are the indwelling Holy Spirit of God, and the living, indestructible, incorruptible, and eternal, Word of God.  It is the Holy Spirit and the Word of God who are the true source of power in a Christian life.  God has provided them as part of His plan of redemption, you just have to be humble enough to seek them out and use them.  This is what our lesson is about today.  Listen to this podcast to learn the true source of power for the Christian to live a holy life.