Episodes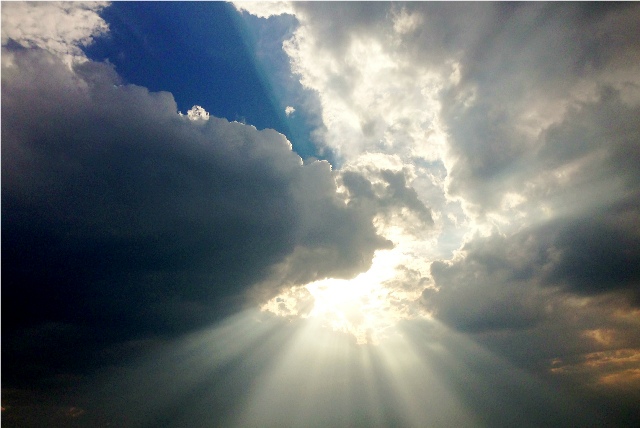 Sunday Apr 15, 2018
Sunday Apr 15, 2018
We need to be looking for the imminent return of our Lord. The suddenness of His coming, shapes much of how we are to live our lives as Christians. It gives us a sense of urgency to reach people for Christ. We are not looking for something to occur. We are looking for Someone to come, and that Someone is our Lord Jesus Christ, and He can come at any moment. Jesus tells us that for in such an hour as ye think not the Son of man cometh. If you believe He can't come today because some event has to occur first, then you better buckle up because this is a day when He might come.
Two things are critical that we need to know and understand. First, Jesus Christ is coming suddenly at any moment. Second, the church is not waiting for the tribulation. We are not waiting on any thing. We are not waiting around fearing the coming of the wrath of God. Instead, we are looking for Jesus.
1 Thess 5:9
9 For God hath not appointed us to wrath, but to obtain salvation by our Lord Jesus Christ,
KJV
The Bible teaches that God will chastise His church, but He does not pour His wrath out on the church. What does that mean to you and me today?
First, We need to learn of His coming. You cannot afford to be ignorant of these things. You need to teach others these things. The world needs to learn. Jesus said over and over, "Be ready, be ready, be ready, be ready, for I am coming again."
Second, We should look for His coming. We are not waiting on some prophecy to be fulfilled. If I thought that we were going through the great tribulation, if I thought the mark of the beast and all of these things had to take place first, I wouldn't be looking for the Lord Jesus Christ. Instead of looking up, as the Lord tells us to do, I would be looking around. I would not be waiting for someone to come; I would be waiting for something to happen. But we are to live every day as if Jesus were to come at that very moment.
Third, We are to long for His coming. The last prayer in the Bible is this, Even so, come, Lord Jesus. Come, Lord Jesus. We should long for the coming of our dear Savior. What a day that will be when I will see Jesus. We need to long for his coming.
Fourth, We need to live for His coming. The Bible says we are to occupy. Jesus said, Occupy till I come. And when he does come, I want to be found faithfully serving Him, and I hope that you do to.
God's people ought to be praying, Even so, come, Lord Jesus Christ.
Amen.