Episodes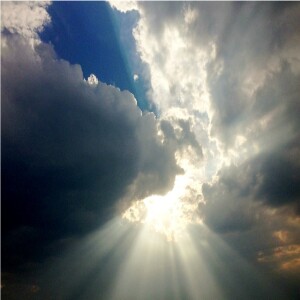 Sunday Jul 19, 2020
Sunday Jul 19, 2020
Let me ask you a question, is Jesus God or man? Is Jesus God or man? Well, the answer to that question is yes. He is the God-man. He is God incarnate in man. He is God in human flesh. Now, the fact that Jesus is both God and man is absolutely foundational to our faith. There is no compromise on this fact that allows our faith to be real. The rock our faith is built on is Jesus Christ, who came to this earth as fully God, and fully man. Yet, it is this question that vexes the world, and there are so many false religions, major, world religions, that deny this is true.
The prophet Isaiah said, "Unto us a child is born and unto us a son is given..."
When Isaiah said, "a child is born," he was speaking of Christ's humanity. When he said, "a son is given," he was speaking of Christ's deity. Jesus Christ is the God-man. Now, as a child, He was born in Bethlehem. As God, He has ruled from eternity. But, understand this, He did not have His beginning at Bethlehem, only His birth. As a man, Christ was born to die. As God, Christ died for our sins.
Now, as I was preparing this lesson, I had to pause and think about how I envision God in my mind. So, I want you to think of God, and then think of the very first image that comes to mind. Now, notice that I am deliberately using the name God, here. Is the image you have of God, as He is described in the Bible, the baby Jesus there in the manger that we think of at Christmas time? Probably not, I just don't think of God as a baby. He was, but that is not how I think of Him. Is it the man with white flowing hair sitting on a throne with a light so bright coming from Him that you cannot even look at Him? This is closer, right? When I think of God, I think of Him sitting on His throne. Ok, if that is not your image of God, then is it Jesus as the kind and gentle man that we see in all the portraits? Sometimes, right? But let me ask you, do you draw a distinction in your mind between God and Jesus? God is indeed a triune God, three persons, but there is just One God. All three make up the One God. So, when you think of Jesus, do think of Him as God, just as you would the Father and the Holy Spirit?
Ok, do you have the image of God in your mind, the very first image that comes to mind? Now, in that image, do you think of God, the triune God, as having scars? It just doesn't seem to fit with our images of God, does it? Yet, those scars in the hands, feet, and side, of Jesus, the God-man, the second part of the triune God, are real, and they tell us so much about God. That is what our lesson is about today, The Scars That God Bears.
Now, it's very important that you understand this—that, as a man, Jesus suffered. When Jesus appeared before Thomas, He invited Thomas to examine those scars. They were a brute testimony to the fact that Jesus, indeed, was pierced with those hideous nails.
There is a great problem in the world today when you try to testify about God. The problem is not primarily science. The problem is not primarily history. The problem is primarily suffering. When you try to tell people about God, they will ask you again and again how can you believe in a God, if there be a God, who allows so much suffering? And this causes great doubt because here's the way the human mind works. "Well, if God is love, and God is all powerful, why does God allow so much suffering?" And so, they think well, perhaps He is a God of infinite love, but He has no power; therefore, He is a weak God. Or else He is all-powerful, but He has no love and so He is a cruel God. Or perhaps He has no power and no love, so He is no God at all.
That's the way people think. But there is a more important question that you should be asking. Not why do men suffer? No, the more important question for us to understand and consider is why does God suffer? That is the most important question that should be in your heart. Not why do we as humans suffer, but those scars tell us that God in human flesh suffered, and so why did God suffer?
Click on the link below to hear a message that tells us why God allows suffering in this world, and why God chose to suffer.
Amen.