Episodes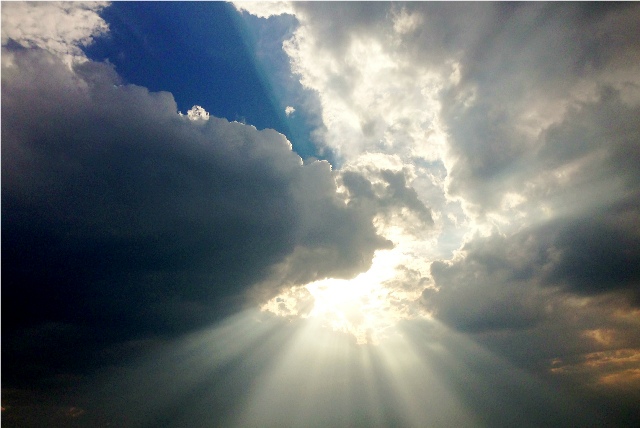 Sunday Mar 19, 2017
Sunday Mar 19, 2017
THE SALUTATION OF REVELATION
In the day of text messaging, Skype, Instagram, Snapchat, emoji's, and Twitter, the art of writing a salutation to a letter is not even a concept that is used. The word salutation is defined as a greeting at the beginning of a letter, or even at a meeting of two, or more, people. In today's text world, it would be something like saying "Hey, 😊." However, prior to the advent of email, when letters and snail mail, ruled the day, the words at the beginning such as Dear Mr. Jennings, or To whom it may concern, were used as salutations. Often it extended into the first sentence or two and it let people know who the letter was written to and why they were getting it.
In the day of the New Testament writers, the salutation was important for establishing who the letter was being written to, who it was being written by, as well as the authority for the words of the letter. The New Testament books were often written as letters that were carried from church to church, read by the messenger to the congregation, and then sent on to the next church. Establishing the authority of writer, be it the apostle Paul, or Peter, or John, or any of the other writers was incredibly important to the people hearing the letter read to them.
As appropriate for a book that describes the Almighty God's plan for the consummation of the ages, the salutation of the Book of Revelation is important for us to read, and it sets the stage for all that comes after it.
Here is the message that we have before us today. Jesus is coming again, and it may happen at any moment. And when it does, you will be caught unaware. You may be living the successful life of this world. You may not even know about the sufferings of the Lord Jesus when He came the first time as the Savior of the world. You may even use His name in vain. This is your hour, but one of these days, the hour of the Lord will come.
1 Tim 6:15
15 Which in his times he shall shew, who is the blessed and only Potentate, the King of kings, and Lord of lords;
KJV
John declares the victory from the beginning of the book. It is no mystery. You don't have to skip ahead and read the last chapter to find out how things are going to work out. He says, Behold, he cometh with clouds; and every eye shall see him, and they also which pierced him: and all kindreds of the earth shall wail because of him. Even so, Amen.
Click on this link to hear a podcast describe the salutation of the Book of Revelation written by the triune God, God the Father, God the Son, and God the Holy Spirit.