Episodes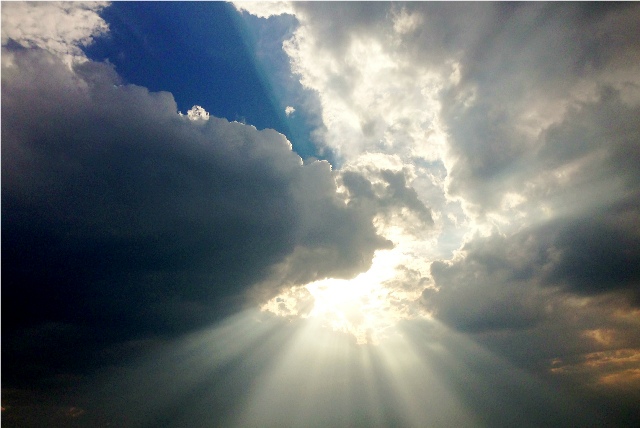 Sunday May 29, 2016
Sunday May 29, 2016
If I were to ask you to give me a list of so-called Christians or Christian groups that give others a bad impression of Christians, and Christianity as a whole, who would you list?  My list would include churches that protest military funerals, and violent anti-abortion groups and people. Make no mistake about it, God does not support this type of activity, and it does not bring glory to His name.  When one of these groups protest the burial of war veteran, nobody is thinking positive things about the people of God.  When an anti-abortionist walks in and shoots people, nobody is thinking positive things about the people or groups that this person represents or the God they claim to worship. 
If I were to ask you about the top lies the secular world says about Christians, what would you say?  My list would include "They are all a bunch of hypocrites" or "They hate _____people," fill in the blank with whatever sin you want, be it gay people, drunk people, abortion doctors, or adulterers. While these are certainly lies of the greatest magnitude about true Christians, people who have accepted Jesus Christ as their Savior, they are unfortunately true of a large group of people who claim to be Christians.  Once again, make no mistake about it, God does not condone hypocrisy, or hatred of any person, on the part of His true followers.  Some of the most vehement words that Jesus spoke while He was on this earth were directed at the hypocritical Pharisees and Sadducees.  The Bible does not teach it, nor does God command His followers to behave in this way.  In fact, He commands just the opposite.
Mark 12:29-31
29 And Jesus answered him, The first of all the commandments is, Hear, O Israel; The Lord our God is one Lord:
30 And thou shalt love the Lord thy God with all thy heart, and with all thy soul, and with all thy mind, and with all thy strength: this is the first commandment.
31 And the second is like, namely this, Thou shalt love thy neighbour as thyself. There is none other commandment greater than these.
KJV
You cannot love your neighbor as yourself, and hate them at the same time.  God didn't say love only the good people, He said to love thy neighbor.  We are to recognize and proclaim sin for what it is, rebellion against God.  We are to recognize those who commit sin as rebels against God.  We are to preach and teach people to obey the commandments of God.  To behave in a way that is in accordance with God's definition of good and moral, and to abstain from those things that God calls evil and amoral.  
We are to do this with a spirit of love and because we know the eternal consequences of rejecting Jesus Christ and rebelling against God are real and permanent.  Hell is real and it is forever.  God's judgment is real, and because we love our neighbors as ourselves, we do not want this for anyone.  Our mission is to preach and teach the gospel of Jesus Christ so that He can change the heart of that person, and provide them with eternal life.  
The world is going to make up enough lies about us as it is.  We are going to be persecuted unjustly.  The only defense we have is that our behavior does not match the lies.  If someone wants to look for the truth in your life, they should find a law abiding citizen who respects the law of man.
Yet, when we, as Christians, violate man's laws and become labeled as criminals, when we lie, or steal, or fail to pay our taxes, drive a vehicle while we are drunk, when we commit violent acts, or when we violate God's commandments, we bring dishonor to the God that we serve.  We bring dishonor to the name of those who serve God and we taint the gospel message that we preach.  Our actions have to match our words.  This is what our lesson is about today, behaving in such a way that when the world tells lies about us, our behavior can set the record straight and bring glory to the God we serve.