Episodes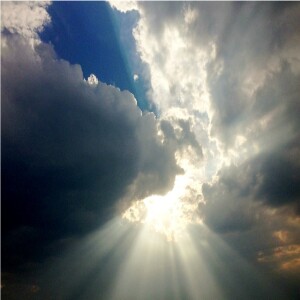 Monday Apr 09, 2012
Monday Apr 09, 2012
Today, believers all over the world are celebrating Easter Sunday.  If you are a believer, if Jesus Christ is your Lord and Master, then Easter should be every bit as important to you as the celebration of the birth of our Savior on Christmas.  This is because on Easter, we are celebrating the resurrection of our Lord Jesus.  
One of the great Biblical truths for all of us as believers is that the arch of the gospel rests upon two great pillars: 
1) The death of Christ.  Jesus Christ, the Son of God, was crucified on the cross for our sins.  He physically died on that cross.  He didn't just fall into a coma or a deep sleep.  Jesus Christ died on that cross, and it is the precious blood of Jesus that was shed on the Cross that makes our salvation possible.
2) The resurrection of Christ.  Christ rose bodily from the dead.  He is not in the grave, for He arose and walked on this earth, talked to people, ate with them, and then ascended into heaven.  Both events are absolutely essential to my salvation and to yours.  The resurrection of Jesus means that we have:
a) A master to confess: It provides us with a living Jesus Christ sitting on the right hand of God the Father.  He is sitting because He has accomplished all that God has asked Him to do.  
b) A message to convey: The resurrection of Jesus Christ provides us with a message to tell others:
About Eternal life.

About Power over sin in our lives.  

About The hand of the One who will bring us into the presence of God when we enter Heaven's Gate.  Where we can stand clothed in the robe of righteousness purchased with His Holy blood.  
c) A mandate to complete:  

Jesus has commanded us to go out into the world and preach the gospel of His death, burial, and resurrection, baptizing them in the name of the Lord.  
Praise God that Jesus was willing to be obedient to God's will, and Praise God that from the foundations of time, the triune God has had our salvation in mind.  God sent His Son that we might have everlasting life, and the power of God raised Him from the grave so that we might walk as a new creation in the newness of life.  This is why this Easter holiday is so important to us as believers.  Jesus Christ is alive and we are going to be with Him for all of eternity.