Episodes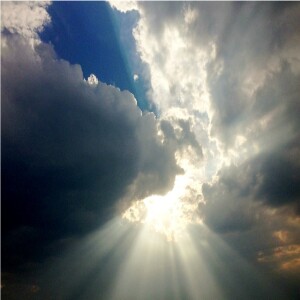 Sunday Apr 24, 2022
Sunday Apr 24, 2022
We have been talking about the purpose and the reasons behind Jesus coming to earth as a Man. Why He would care so much about us that He would even do such a thing, and the wonderful blessings that His coming means for us now and throughout eternity.  Just think, if you choose Jesus Christ as your Savior, then you will spend eternity with the Son of the Living God, the Almighty Creator of all things, in a place in Heaven that He has especially prepared for you. 
So, why would Jesus do this?  Because Christ alone could redeem man, and He could do it only by dying on the Cross.  It was the only way.  Jesus was and is man.  Jesus was and is God, Jehovah, and the second person of the Godhead.  Jesus stood as the Perfect and Ideal Man before God.  This meant that as the Ideal and Perfect Man, whatever Christ did would stand for, and apply to man, or in other words, it would cover for man. 
•When Christ died, His death would free man from ever having to die in judgment for our sins.
•When He arose, His resurrection would assure man that he, too, would arise and live eternally.
•When He was exalted into Heaven, His exaltation would make it possible for man to be exalted into heaven and to rule and reign over the universe with Christ.
Click on the link below to hear a message on how Christ made it possible for man to be restored to his destined glory and dominion.  Christ has made it possible for man to live eternally with God, and to fulfill his purpose for God.
Amen.
This is a live recording of The Master's Class Bible Study at LifeChange Church in Wichita, KS.
Comments
(1)
To leave or reply to comments, please download free Podbean or