Episodes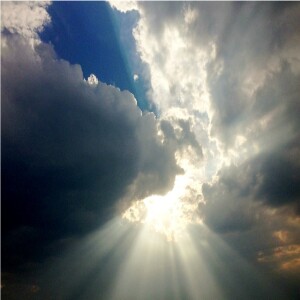 Sunday Aug 08, 2021
Sunday Aug 08, 2021
God's Wisdom is available to us through the words that we find in the Bible, and the Wisdom of the Holy Spirit as He helps us to interpret God's Words and apply them to our lives.  God's Wisdom is not hard to find.  It cries out to us in every sermon given by a preacher who loves the Lord and is anointed by the Holy Spirit to teach God's Word.  But the most important place we hear God's Wisdom is when we let His Word, the God-breathed, divinely inspired, inerrant, infallible, and wholly dependable Word of God, speak to us and apply it to our lives.  
There is no other book available to man that holds the words of eternal life.  The Bible is unique because it contains a distillation of the wisdom of God concerning the children of men.  Such a book is a mystery to most because they are spiritually blind and deaf.  Yet, the meaning of these words is available to anyone.  There is no secret club that you must join.  No school tuition that must be paid.  God has promised to send His Spirit to speak to those who wish to learn who God is, what He has done for them, and then make Him their Lord and Savior.  
John 16:13
13 Howbeit when he, the Spirit of truth, is come, he will guide you into all truth: for he shall not speak of himself; but whatsoever he shall hear, that shall he speak: and he will shew you things to come.
KJV
When a person makes Jesus Christ their Lord and Savior, then the Holy Spirit of God will come and live in the heart of that person.  It is then, that the person who is indwelt by the Holy Spirit has the capacity to understand the Word of God.  This is the Wisdom that we can apply in our lives, and we know that it is profitable for doctrine, for reproof, for correction, for instruction in righteousness.
Prov 8:17
17 I love them that love me; and those that seek me early shall find me.
KJV
This is one of the most profound and comforting messages in the Bible.  Right here in God's Word, He promises that He "loves them that love me; and those that seek me early shall find me."  This says, if we love God, and we seek His wisdom, then we have the promise of the Word of God that we will find Him.  
The wisdom of God is seen in creation—and in redemption too. Before time began, Father, Son, and Holy Spirit planned both creation and redemption. 
In the wisdom of God, creation was to be the stage on which God would display His power. 
Rom 1:20
20 For the invisible things of him from the creation of the world are clearly seen, being understood by the things that are made, even his eternal power and Godhead; so that they are without excuse:
KJV
In the wisdom of God, redemption was to be the stage on which God would display His love.
Eph 2:4-6
4 But God, who is rich in mercy, for his great love wherewith he loved us,
5 Even when we were dead in sins, hath quickened us together with Christ, (by grace ye are saved;)
6 And hath raised us up together, and made us sit together in heavenly places in Christ Jesus:
KJV
Click on the link below to hear a message on how we see the majesty of God's Wisdom in creation and redemption.  
Amen.