Episodes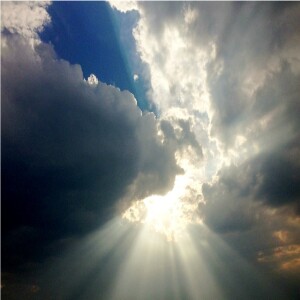 Sunday Jun 28, 2020
Sunday Jun 28, 2020
The title of the lesson is "The Job of a Christian," but I could just as easily have used the title of, "Getting People Ready for Heaven" because that is what Jesus is telling His disciples, and us, about what comes next. The resurrection is real, Jesus is alive, and this is what He wants us to do next.
John 20:21
21 Then said Jesus to them again, Peace be unto you: as my Father hath sent me, even so send I you.
KJV
Jesus didn't come as the great teacher. He didn't come as the great financier, and He didn't come as the great politician. He came to be the Savior of the world. The mandate that the Father sent His Son to do was a mandate of salvation. Our mandate today is the same mandate that Jesus had, and that is the salvation of souls.
Does God want people saved? Of course, He does. Has God put His instructions in the Bible? Of course, He has. What we need to do is to give the simple, glorious, message of Jesus Christ. There are thousands of people out there who will respond to the simple message of the gospel. The gospel is so incredibly simple—not simplistic—but simple, clear, plain, and sweet. You don't have to be a PhD to understand it. God loves common people, and so, what you need to do is to learn the simple, sweet, glorious message of the gospel, and then share it with others.
The world is hungering for this truth. His message is to be our message.
Click on the link below to hear a message on how we need to make a full, total, surrender to Jesus Christ. Learn how to share the gospel. Pray that God will lay some soul upon your heart, or that God will open extraordinary opportunities to you, and then be bold enough to speak for Jesus. Don't be afraid of failure. There can be no failure if you obey. Whether they are saved or not, you will be a success if you share the Lord Jesus. Successful witnessing is sharing Jesus in the power of the Holy Spirit and leaving the results with God.
Amen.