Episodes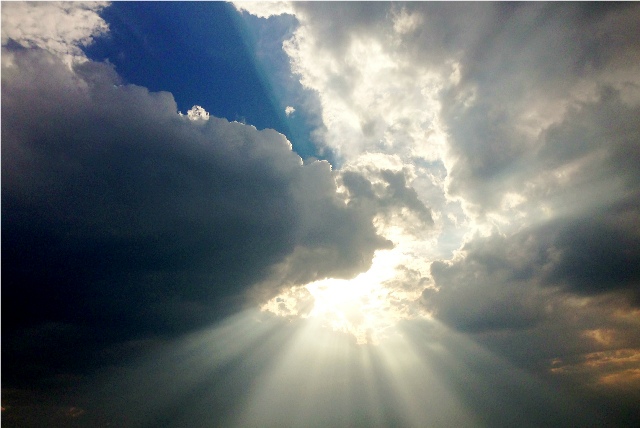 Sunday Apr 02, 2017
Sunday Apr 02, 2017
We talked last week about a few things we could surmise about what Jesus looked like the first time He came, and compared that to the one portrayed in the paintings that we see, pictures, movies, and books today. The best example of this image is found in the painting of the last supper by Leonardo Da Vinci, showing Jesus with long hair, long white robes, and gentle in nature. If there is a picture of Jesus hanging in the church, it will be of this Jesus, the one man created because the Bible does not give us a clear description of what Jesus looked like the first time He came. Certainly, this is the image that people have in their minds when they think of Jesus today. When they use the name of Jesus in vain, this in the Jesus they are thinking of. When they declare that Jesus was nothing more than a good man, a prophet, or a teacher, this is the Jesus that they are thinking of. This is a Jesus that you can choose to ignore, or to reject, make fun of, or even deny that He ever existed, because there is nothing intimidating about Him.
However, even if this movie image of Jesus was correct, and I don't believe it is, it was what Jesus looked like before the crucifixion, burial and resurrection of our Lord. The Jesus that stands in heaven today as the High Priest in the Holy Tabernacle of God, does not look anything like that Jesus. That Jesus was approachable, almost indistinguishable from everyone else. He looked like a common man, with nothing desirable about His appearance to draw our attention to Him. The one that stands before us today, retains the humanity of that Jesus, He has the scars of the nails in His Hands, but everything else about Him speaks of His deity, His glory, and His almighty power as the Creator of all things. The Jesus that stands before us today, is in the full glory of God. There is nothing meek or gentle in His nature or appearance, and when the world sees Him as He is, they will fall to their knees in worship and awe. No one will deny that this Jesus exists, nor will they ignore Him, or curse Him.
Click on the link and learn about the Jesus that stands before John as he hears a voice that sounded like a trumpet, and he turned and saw a vision of the resurrected, risen, glorified, Lord Jesus Christ. This is the Jesus who stands before us today.