Episodes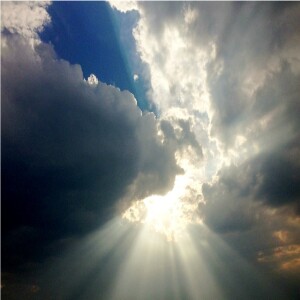 Sunday Feb 28, 2021
Sunday Feb 28, 2021
There is an old proverb—not a biblical proverb, just a proverb—that says, "Early to bed and early to rise makes a man healthy, wealthy, and wise." But the problem is that a lot of people who go to bed early and get up early, they're not healthy, they're not wealthy, and they're not wise. Going to bed early and getting up early doesn't make you healthy, wealthy, and wise.  However, what is taught in God's Word will make you healthy, wealthy, and wise, at least by the standards of God's word.  Not by the world's standards, but by God's standards.  
So, what is a proverb, anyway? Somebody once said that a proverb is a short sentence based on long experience—that is, it is a lot of wisdom that has been distilled, crammed into, packed into, a sentence. That is, by a proverb, we can learn from the experiences of other people. Somebody else said, "You'd better learn from the mistakes of others, because you'll not live long enough to make them all by yourself."  That is probably a wise statement for most of us, but I know of some people who are definitely trying to do it alone.  They like making their own mistakes.  
But the proverbs that we find here in the Bible are not like earthly proverbs. Earthly proverbs are learned from experience. But that is not what Biblical proverbs are.  Biblical proverbs are truths that are given to us by divine revelation. These are not just simply things that are being worked out by human ingenuity; these are God's words of wisdom given by inspiration of the Holy Spirit.
This is telling us that Jesus is wisdom personified. Let me tell you about wisdom. It commences at conversion, and it deepens by discipleship. 
Prov 9:10
10 The fear of the Lord is the beginning of wisdom: and the knowledge of the holy is understanding.
KJV
That is, a man does not even have a modicum of wisdom until he knows the Lord. When a man reverences God, when a man receives Christ, when a man has a personal encounter, that man receives the wisdom of God. 
This is the incomparable worth of wisdom, it is provided by the Father; it is produced by the Spirit, but only by the presence of the Son. When you have the Lord Jesus Christ in your heart, then you are ready to have that real wisdom.
Click on the link below to hear a message on the incomparable worth of wisdom.
Amen.