Episodes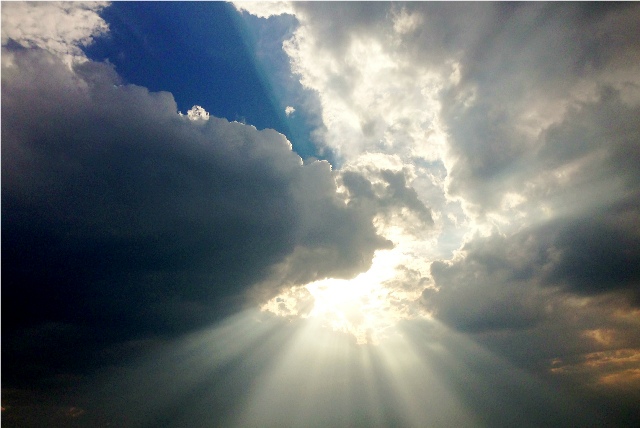 Sunday Apr 01, 2018
Sunday Apr 01, 2018
Today, we are going to talk about why the resurrection of our Lord Jesus is so important to our faith. The simple truth is that Jesus Christ died on the cross for our sins, and then on the third day, He rose bodily, physically, from the grave so that we might have everlasting life. We stand on a foundation; that foundation is the Rock, and the Rock is Christ. He came back from the dead, and Christianity rises and falls on that Rock.
It is a result of the Resurrection of Jesus Christ that all of the great doctrines of the New Testament faith ring out like a church bell with truthfulness to a lost world.
Not just forgiveness, but justification.
Not just redemption, but regeneration.
Not just remission of sin, but adoption into the family of God.
We are God's children. We are joint heirs with Christ.
This is the importance of the Resurrection of Christ. It is an undeniable and indisputable fact in history. Everything hinges on the Resurrection. Do not insult my intelligence by saying that I believe this just because I wish it were so. I would not dedicate my life to the service of a man in a grave, and if you are in a religion where the founder of your religion is still in the grave, then your hope rests in that grave. It rests in a body that has turned to dust.
My faith rests in a risen Christ. My faith rests in a living Christ, therefore, my hope is a certain hope of eternal life with Him. Christianity is not just a creed, a code, a cause, or a church. It is a vital relationship with Jesus Christ. He alone has the words of eternal life. In Him dwells all the fullness and the wisdom of God. Only Jesus can meet the deepest desires of the human heart. Only Jesus is worthy of our faith, and it is in Jesus whom my faith rests.
Click on the link below to hear a message on why the resurrection of Jesus Christ is so important to the Christian faith. If you want to know who Jesus Christ is, ask the Holy Spirit. God doesn't just say you must believe, but if you can't believe that is just your hard luck. God says if you want to believe, He will help you understand and know that these things are true. If you want to know the truth about Jesus Christ, God the Holy Spirit will speak to you and confirm to you that Jesus is the risen Christ, the Son of the Living God.