Episodes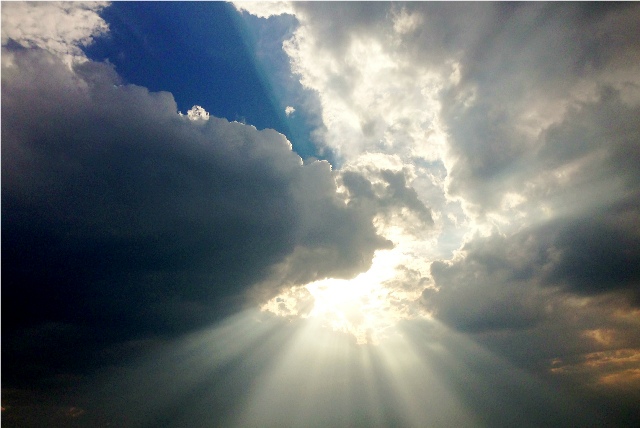 Sunday Aug 07, 2016
Sunday Aug 07, 2016
Certainly, the best example we have of how to prepare ourselves to endure the suffering and persecution for our faith in Christ, is Christ Himself.  Christ is not asking us to do anything that He Himself has not endured.  In fact, the persecution and suffering that Christ endured was far greater than anything we can imagine.  But there was a God-planned purpose in Christ coming to this world knowing that He would be persecuted even unto death, just as there is a God-planned purpose in our suffering as well.  The fact that the Son of God entered into human life and became a man of sorrows, and acquainted with grief is truly an awesome thing to consider.  
18 For Christ also hath once suffered for sins, the just for the unjust, that he might bring us to God, being put to death in the flesh, but quickened by the Spirit:
This verse explains exactly what Christ did when He died on the cross.  It tells us why Christ died and what the death of Christ does for man.  It is so clear, that it leaves the reader without an excuse.  Why did Christ have to suffer and die?
It was for the sins of all mankind that He died.  Man is sinful, he stands guilty before God.  Man has to be judged; he has to bear the punishment for his sins.  
What is that punishment?  Death and separation from God forever.  
But this is the glorious gospel; this is the declaration of this great verse: Jesus Christ died for our sins.  He took the sin and guilt of man upon Himself and bore the judgment and punishment for man.  Note one other fact: Jesus died once for our sins.  His death never has to be repeated.  His death upon the cross satisfies God completely and covers the sins and death of believers forever.  Notice carefully that I said believers.  Christ died for the sins of all mankind so that the question is no longer have you sinned or not?  
If you wish to have eternal life with Christ in heaven, the question is now, did you accept the free gift of grace that God has offered you by sending Christ to die in your place?  Have you made Christ your Lord and Savior?  Once you have said yes to this, then nobody can take your salvation away from you, and you cannot do anything to lose it.  For if you could, Christ would have to die again for your sins to be forgiven.
Christ died so that he might bring us to God.  It is our sin that separates us from God.  It is our sin that makes us imperfect and unacceptable to God.  But note the most wonderful truth, when Jesus Christ took our sin upon Himself, sin was removed from us.  Therefore, as believers we stand before God in the righteousness and sinlessness of Christ.  We are made righteous in Christ.
The vicarious atonement accomplished for us by Christ on Calvary's cross is the great God-planned reason for His sufferings.