Episodes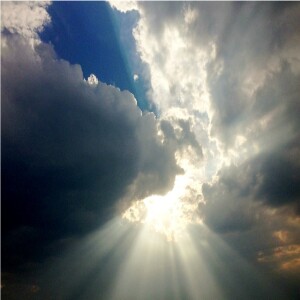 Sunday Jun 07, 2020
Sunday Jun 07, 2020
Our message today is going to be about a simple phrase. A phrase that contains just three words, and yet they are three words that shook the world then, and they are still shaking the world today. They are "It is finished."
John 19:30
30 When Jesus therefore had received the vinegar, he said, It is finished: and he bowed his head, and gave up the ghost.
KJV
There is a prayer in my heart about this message today. It is that God would anoint this message with supernatural power. I pray that God would make these words a blessing. I pray that the Lord will speak through me, and as a result, that Christians will be strengthened, and that the unsaved will be convicted, and converted, and drawn to confess Christ as their Lord and Savior. I pray that everything that is said and done here today will glorify and magnify the name of Jesus. That is my prayer for this message today. I hope that is your prayer as well.
Now, I want you to notice that Jesus did not say, "I am finished." Even though all of the demons in Hell were howling in glee and saying, "We got Him, He's gone. He's finished." it is really important for us to see that Jesus didn't say, "I am finished."
Even though the disciples were mournful and brokenhearted because their leader, their Sovereign, their King, was dying there upon a cross. We need to understand that it was not that Jesus was finished. Instead, Jesus said "IT was finished."
Click on the link below to hear a message on what Jesus meant when He said IT is finished. We will talk about the prophecies that were completed, and the suffering that was completed, but, most importantly, I want to tell you, thank God, God's way of salvation was finished. God's mighty work of redemption was finished. When Jesus died, all that was necessary for you to be forgiven and to be saved was done. There's nothing for you to do but to receive what Jesus Christ has already done, because "It is finished."
That is the difference between any false cult and biblical Christianity. There's nothing for you to do. What you must do is to receive the finished work of Calvary. Jesus Christ said: "It is finished". It is not what you do to be saved, it's what He has done. It's spelled d-o-n-e. "It's finished." Jesus Christ has purchased your salvation. It's paid for.
What I want you to hear in this message are God's promises to you. When Jesus Christ said "It is Finished, He is telling you that if you want to be saved, you can be saved. If you want God to give you a new life, He'll give you a new life. If you want power over Satan, you can have it. Because "It is finished"
Amen.