Episodes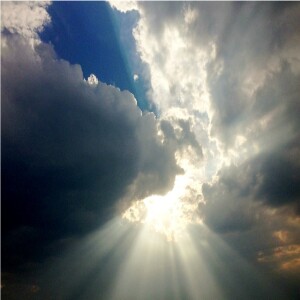 Sunday Dec 30, 2018
Sunday Dec 30, 2018
One of the foundation blocks of our faith is that Jesus Christ is the Son of God. That He is equal to God the Father in all respects. Satan, and men of all ages, have tried to deny who Jesus was and is, but Jesus Christ Himself tells us who He is in these verses. He is the Son of God, and therefore, He is God. The ultimate secret of the universe is God, one God, existing in three persons: Father, Son, and Holy Spirit. Each of three are equally God. All three make up the One true God. This is how God is revealed in the Bible.
Click on the link below to hear a message on who Jesus says that He is. Forget what other religions say that He is. He is more than a good man. He is more than a prophet. He is more than a teacher and miracle worker. He is God.
In this lesson Jesus will tell us that:
-He is equal with the Father as God. All the work of creation that is attributed to God, is attributed to Jesus.
-All that He does as the Son is done with the authority of the Father.
-He is equal with God in knowing all things.
-He is equal with the Father in absolute power over the dead.
-He has been given the authority and role to be the sole judge of all creation.
-The Lord has absolute power of life and death. He has the sole power and the authority to condemn people to eternal death, and He has the sole power and authority to grant everlasting life.
-He has power and authority over the coming resurrections of the dead from the grave.
-He has the power to give the life of God to people, spiritually dead, who likewise hear his voice, believe on Him, and then pass from death unto life.
-God the Father and God the Son enjoy the same kind of life, a life that has always existed. The Son of God has life in himself and, along with
it, the power to impart life or death.
-His judgment is identical with the judgment of God.
Knowing who Jesus Christ is, that He is God, is the first step in knowing how to have eternal life in heaven. If you reject Jesus Christ as God, then you cannot be a child of God, and you cannot have everlasting life in Him.
Amen.