Episodes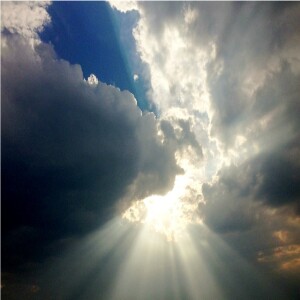 Sunday Oct 04, 2020
Sunday Oct 04, 2020
Have you ever known someone who did something foolish?  Most of us have, and we generally only have to look in the mirror.  Now, have ever known someone who died foolishly?  They may have been a very intelligent, successful, and well liked, person, but they died foolishly.  I have known some.  They did things like jumping out of perfectly good airplanes for the rush of seeing the ground come up at you really fast.  I just never understood someone who would do that.  But generally, people die a foolish death because they got their priorities out of order.  The forget what is really important and choose to follow something that promises a quick rush of pleasure.  They live for today.  They allow greed, or addiction, or self-gratification to become the most important thing in their lives, even it means destroying their family, or hurting their loved ones.  
But there is something even more basic than that where people choose to die foolishly.  When it comes to choosing eternal life in heaven, or eternal death in hell, people will foolishly choose to reject God's free gift of eternal life, and choose death instead.  Whether it is because they think they have all the time in the world to choose, or they just don't want to believe in life after death, death comes, and they die a foolish death.  Our message today is about just such a foolish man.   
Now, I have said before that all of the Bible is about the Lord Jesus Christ, and that the theme of the Bible is salvation, or how to be right with God. The hero of the Bible is Jesus. The villain of the Bible is Satan. The story of the Bible is salvation.  God has packed salvation stories from Genesis all the way through to Revelation.  It is within the pages of this Holy Bible that we can find the words of eternal life.  We can find the story of how to be saved and how to know the Lord Jesus Christ.
Click on the link below to hear a message on the foolishness of spending an eternity in Hell.  Don't believe the lie of the devil when he says that he is your friend, and that God is your enemy.  The devil will tell you that it is hard to be a Christian.  That is not what Jesus Christ tells us.
Matt 11:28-30
28 Come unto me, all ye that labour and are heavy laden, and I will give you rest.
29 Take my yoke upon you, and learn of me; for I am meek and lowly in heart: and ye shall find rest unto your souls.
30 For my yoke is easy, and my burden is light.
KJV
John 10:10
10 The thief cometh not, but for to steal, and to kill, and to destroy: I am come that they might have life, and that they might have it more abundantly.
KJV
Contrary to what the devil says, it's not hard to be a Christian. The Bible says, "The way of the transgressors is hard" (Proverbs 13:15).
If you are looking for eternal life, come to Jesus Christ.  
John 14:6
Jesus answered, "I am the way and the truth and the life. No one comes to the Father except through me.
NIV
Amen.