Episodes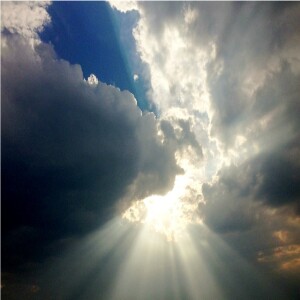 Sunday Jun 14, 2020
Sunday Jun 14, 2020
We know that Jesus rose from the dead because Scripture tells us that after His resurrection He was touched by people, He walked, He talked, He ate, and He was seen by hundreds of people. The fact that Jesus rose bodily from the grave is a foundational principle in our faith. If you do not believe in the bodily resurrection of Jesus Christ, then you cannot be saved and have everlasting life. It is that important. The resurrection has been, and still is, an integral part of the gospel message of Jesus Christ. The Scriptures make it clear that it was real, and you can believe it is true.
Satan and all his demons and servants in this world will tell you that it is a myth. Unbelievers have invented alternate theories, such as, Christ did not really die, he only swooned on the cross and in the tomb recovered, escaped into the night, and later showed himself to be alive; the disciples stole the body and then made up a lie about Christ's resurrection based on the fact of an empty tomb; the women who came to the tomb were half expecting a resurrection and therefore had a hallucination.
One and all, those explanations are the desperate attempts of godless men to avoid the fact that Jesus Christ is alive. God raised him from the dead. One and all, the clumsy attempts of an unbelieving world to deny the literal, bodily, resurrection of Christ from the dead break down before the facts.
Being a Christian is about a personal relationship with Christ. If Christ is not alive, then that relationship cannot exist. If Christ is still in the grave, then Satan has won, and we are all condemned to die in our sins. But Christ did rise, and you can have everlasting life when you believe on Him and make Him your Lord and Savior. It is an important principle in our faith for us to know beyond a shadow of a doubt that the cross was not the end of the story. Jesus rose, He is alive today, and we can have everlasting life because of His death and resurrection.
Amen.